Kawarthas | Kawarthas Northumberland
Kawarthas and Northumberland
From a canoe museum to Indigenous heritage, scenic parks, lakes and waterways, the Kawarthas and Northumberland region offers many unique experiences.
One of the region's must-see features is the Trent-Severn Waterway, a National Historic Site that's actually a 386-kilometre system of locks and lifts connecting Lake Ontario with Georgian Bay and Lake Huron.
Whether you decide to kayak the waterways, spend the day at Cobourg Beach, browse the Port Hope Farmers' Market, sample butter tarts or visit the Whetung Ojibwa Centre, you're sure to find an experience you'll never forget.
Where is Kawarthas and Northumberland?
Just over an hour's drive east of Toronto, Northumberland County borders Lake Ontario, extending up to Rice Lake. To the north is the district of Kawartha Lakes, a web of over 250 lakes, rivers and waterways, part of the Trent-Severn Waterway.
While the region is most often visited by car, many of the lakes, waterways and rivers can be explored by boat . GO Bus service is also available.
Things to do in Kawarthas and Northumberland
Visit an art gallery.
Stop in and check out more than 1,000 works by artists from around the region and the world at the Northumberland Art Gallery in the town of Cobourg. Open Tuesday to Friday, year-round.
Go houseboating
Rent a houseboat and explore the "Houseboat capital of Ontario", the Kawartha Lakes. Cruise to waterfront communities and family-friendly attractions, just north of Peterborough.
Find the best fishing spots
With more fish per hectare than any other lake in Ontario, fishing on Rice Lake is a must for any angler. The lake is just south of Peterborough and offers a variety of fishing spots.
Explore Indigenous heritage
Learn about Indigenous heritage and culture at the Whetung Ojibwa Centre at Curve Lake and see ancient rock carvings and paintings at Petroglyphs Provincial Park .
Visit a farmers' market
Bring your shopping bags and stock up on seasonal produce, artisanal crafts, baked goods and more at the Port Hope Farmers' Market , open Saturdays from 8:00 a.m. to 1:00 p.m., May to October.
Spend a day at the beach
Grab your beach umbrella, sunscreen and snacks and settle in for a day of fun at Cobourg Beach , a white, sandy destination with a splash pad, picnic tables and plenty of nearby parking .
Social Media links
There's so much Kawarthas and Northumberland has to offer. To learn more, scroll down or visit this region's  tourism website .
Cities and towns in Kawarthas and Northumberland
Find cities, towns and other destinations within this region.
Northumberland County
Peterborough and the Kawarthas
Kawartha Lakes
Points of interest in kawarthas and northumberland.
Add these highlights to your next visit to the region. 
TPS Equine Services - Small Hooves Big Hearts
4th Line Business
Fishing in Kawarthas and Northumberland
Trail Tours
Warsaw Caves Conservation Area
Indian River Reptile and Dinosaur Park
Trent-Severn Waterway, Lock 21- Peterborough Lift Lock
Houseboating in Kawartha Lakes
The Publican House Brewery
Peterborough Museum & Archives
Peterborough Downtown Farmers' Market
Hutchison House
Kawarthas Northumberland Butter Tart Tour
Ranney Gorge Suspension Bridge
Westben Theatre
Lang Pioneer Village Museum
Kawartha Trans-Canada Trail
Emily Provincial Park
Canadian Canoe Museum
Balsam Lake Provincial Park
Showplace Performance Centre
Art gallery of peterborough, peterborough petes, baxter creek golf club, beavermead beach, quarry golf club, whetung ojibwa art and crafts gallery, wild water & wheels amusement park, liftlock cruises, riverview park & zoo, liftlock paddle co., trent university wildlife sanctuary, peterborough-lakefield rotary greenway trail, jackson park, black's distillery, brewery discovery route – brews, bites and barns, the whistle stop café, elmhirst's resort, the big apple, ste. anne's spa, cobourg beach, kawartha lakes arts and heritage trail, trent-severn waterway national historic site.
Last updated: October 27, 2023
Explore more of Ontario
Tag your photos with #DiscoverON to inspire others.
Looking for Ontario travel advice?
Our experts are here to help you plan your perfect trip. Call or book today.
Explore places
We'll tell you what's nearby
I'm here...
It looks like you are in . We think that you will enjoy these places that are close to your location.
Let's get parked….
Explore More
Before we can create your perfect experience, we need to find out what you're looking for.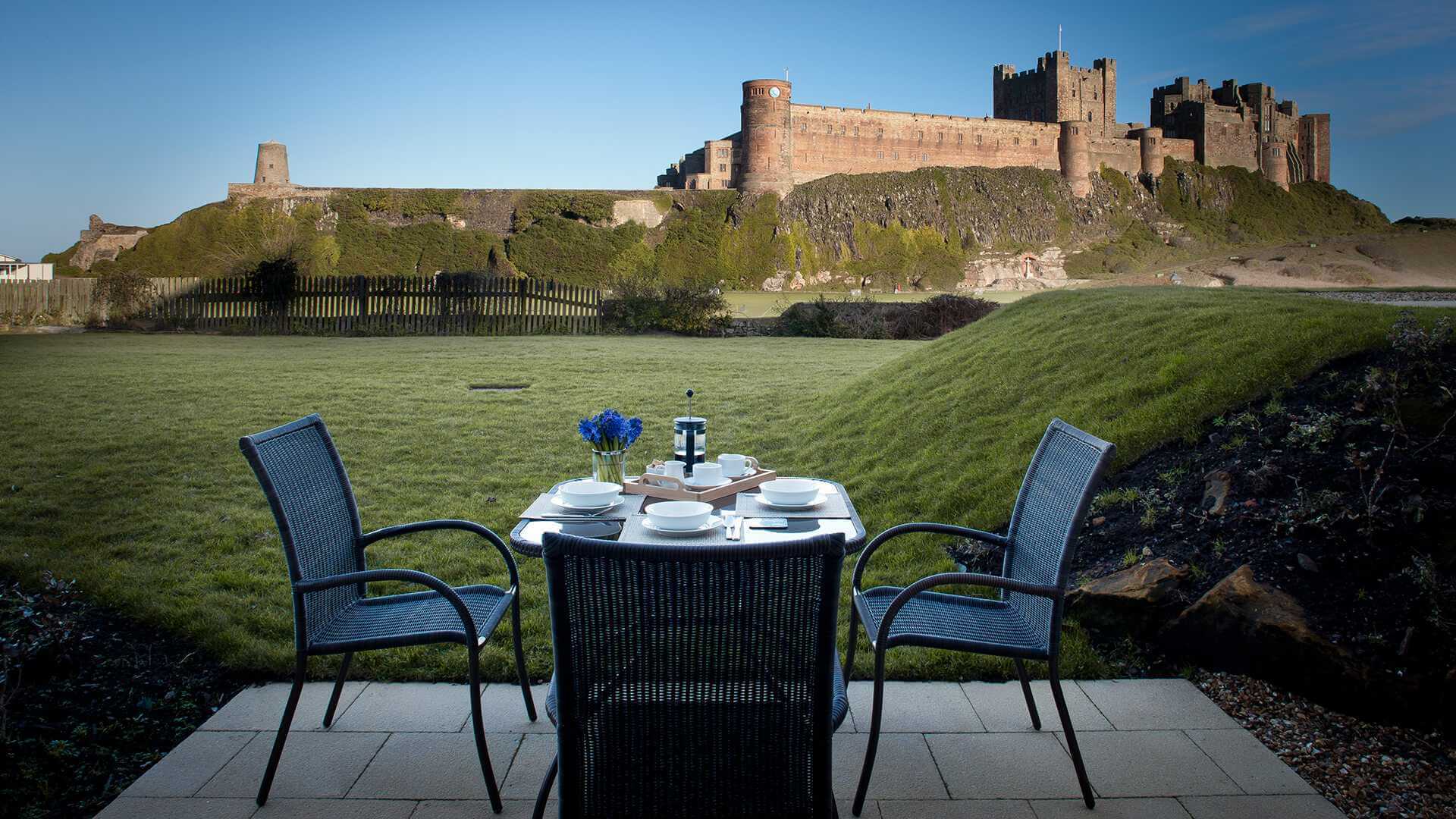 A guide to accommodation in Northumberland
B&Bs and guest houses
Caravan and camp sites
Cottages and self-catering
Holiday Home Ownership
Hostels and camping barns
Hotels and Inns
Motorhome Hire
Self catering agency
Choose filters for Facilities
Choose filters for grading, choose filters for awards, where to stay in northumberland.
From coastal to countryside, remote to romantic, and boutique to B&B, Northumberland has accommodation to suit every style of stay. Go off-grid in a rustic glamping hut , put your feet up at a family-run B&B , have the whole space to yourself in a log-burner lodge, or treat yourself to a luxury spa stay. We have family-friendly hotels (and, yes, that includes the dog), couples' retreats, unique stays, and self-catering hideaways across the county. Choose from our hand-picked accommodation for your stay, from the beautiful village of Bamburgh , one of the best places to stay in Northumberland, to the coastal town of Amble and the historic market towns of Alnwick and Hexham . Head to the wilds of Otterburn , disconnect in Kielder Water & Forest Park or enjoy a stay alongside the River Coquet in Warkworth .
Something for everyone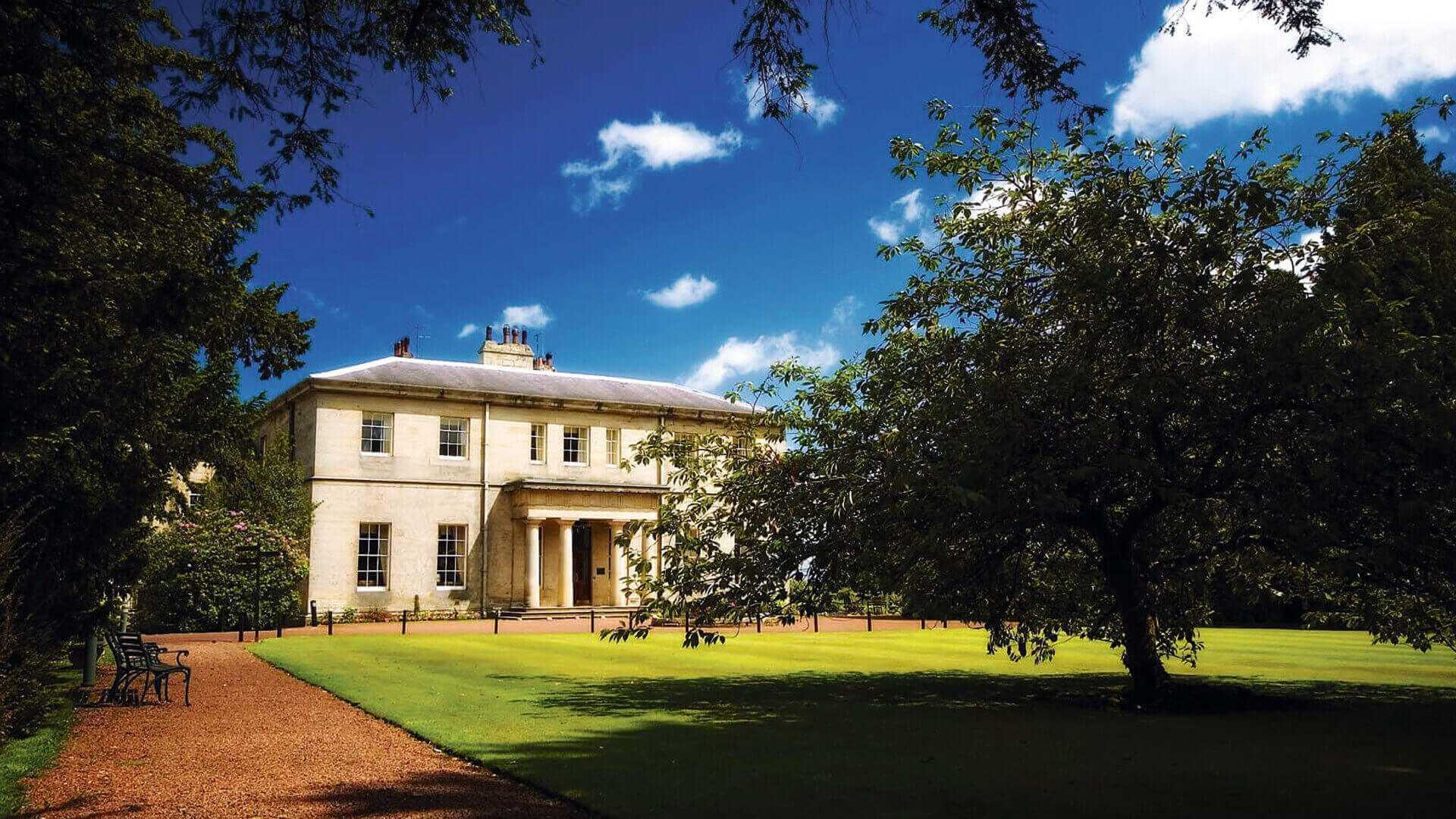 Bed and breakfast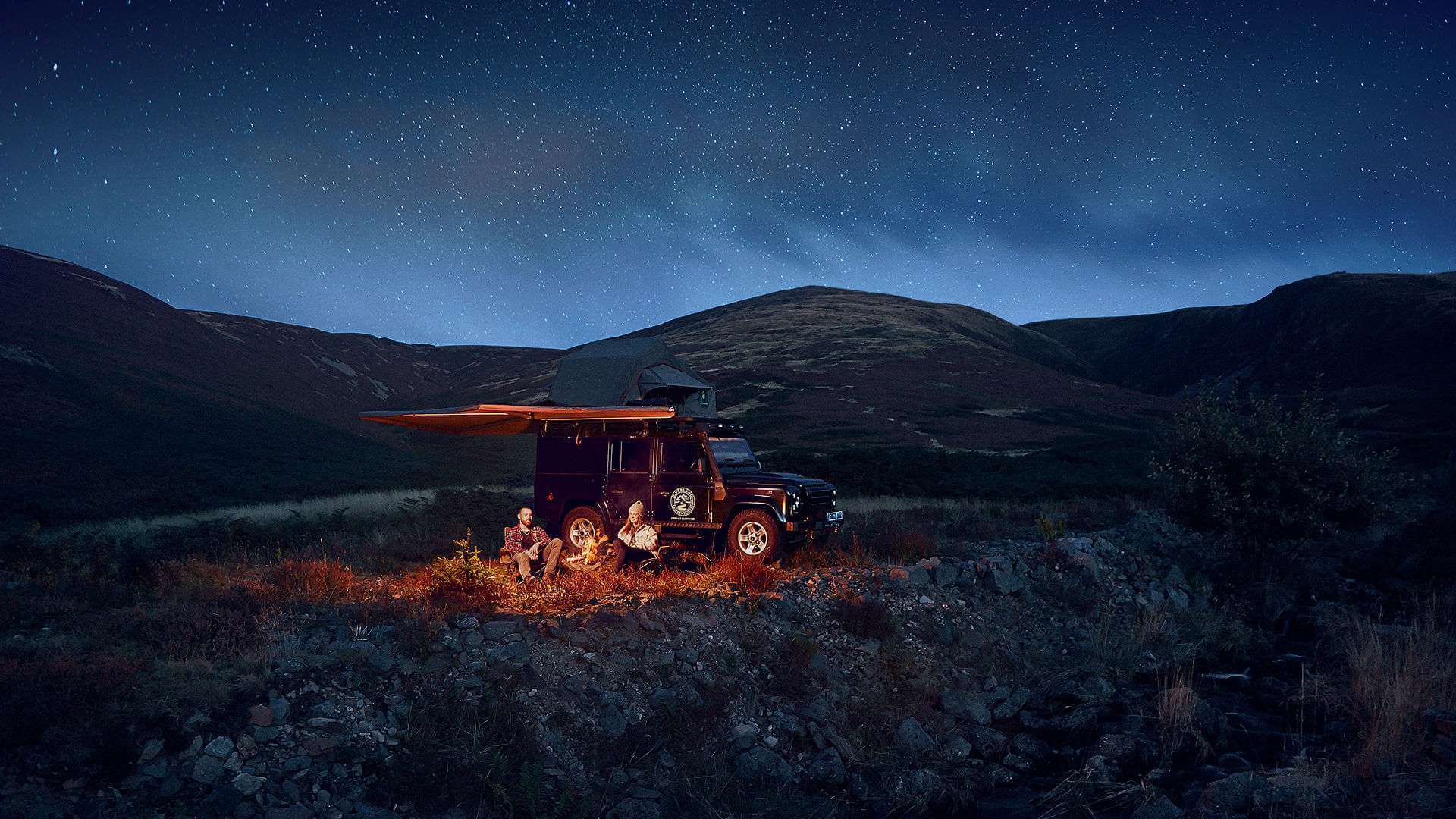 Camping sites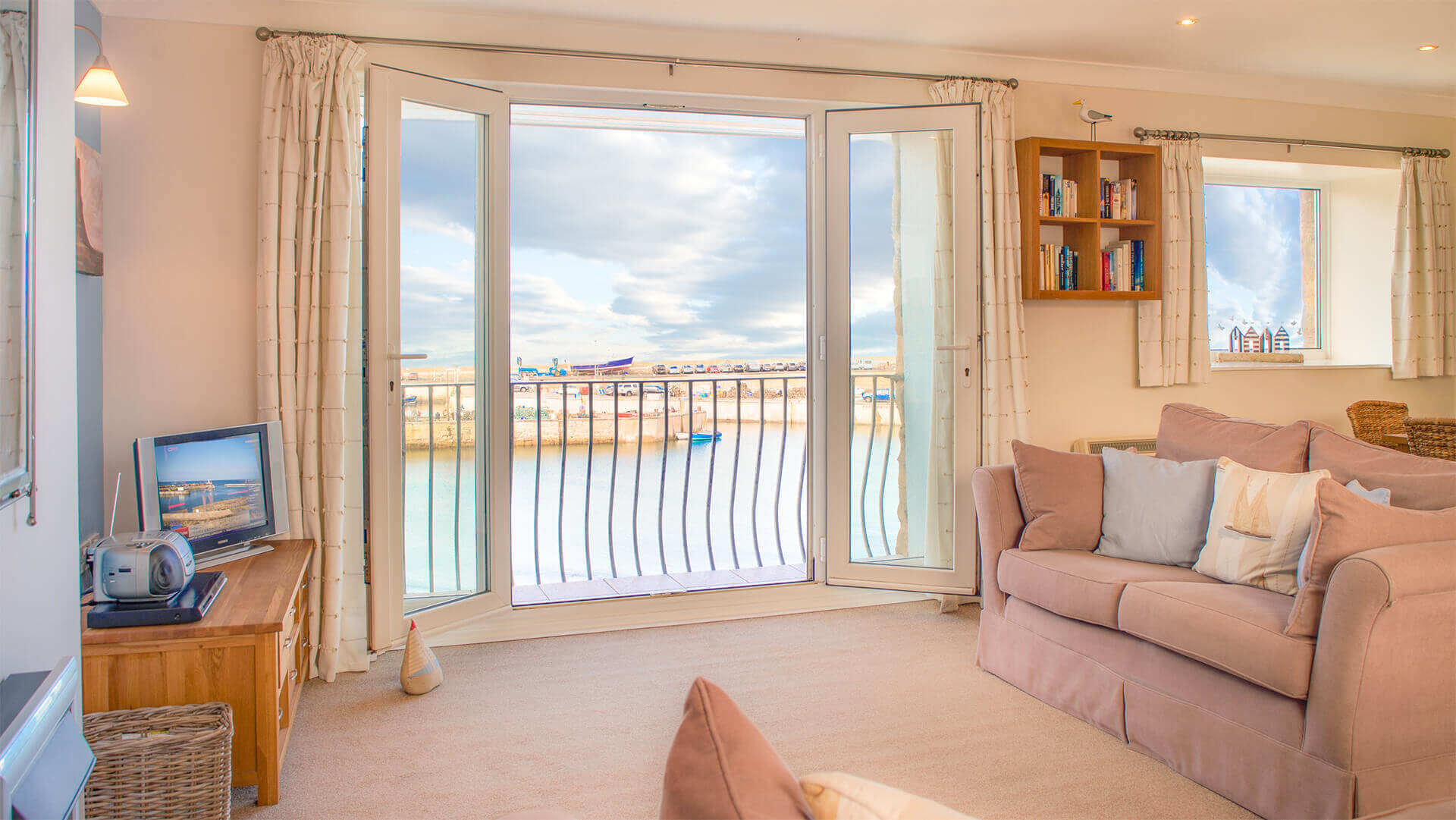 Holiday parks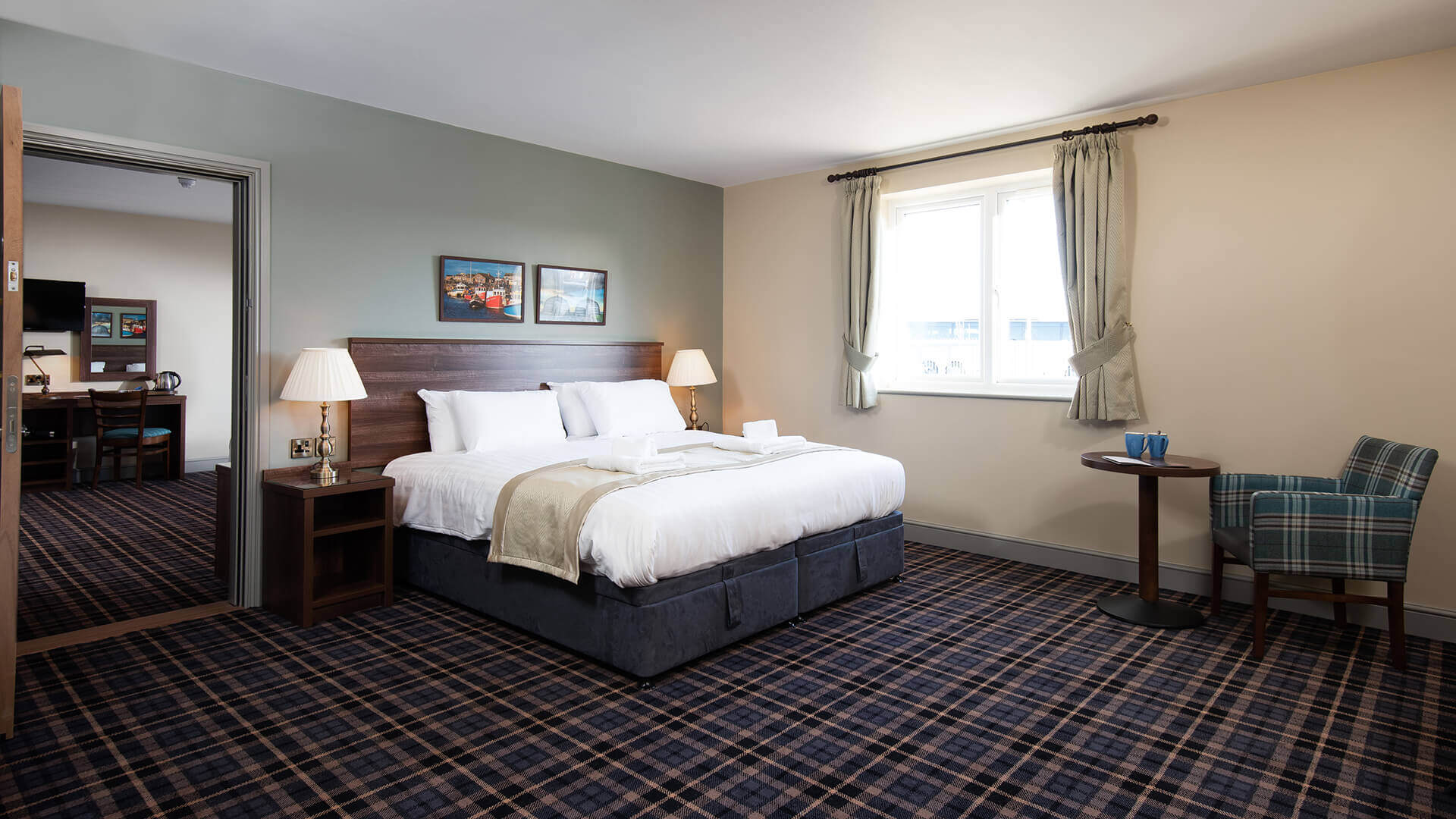 Short and sweet getaways
Northumberland Days Out 2022 Leaflet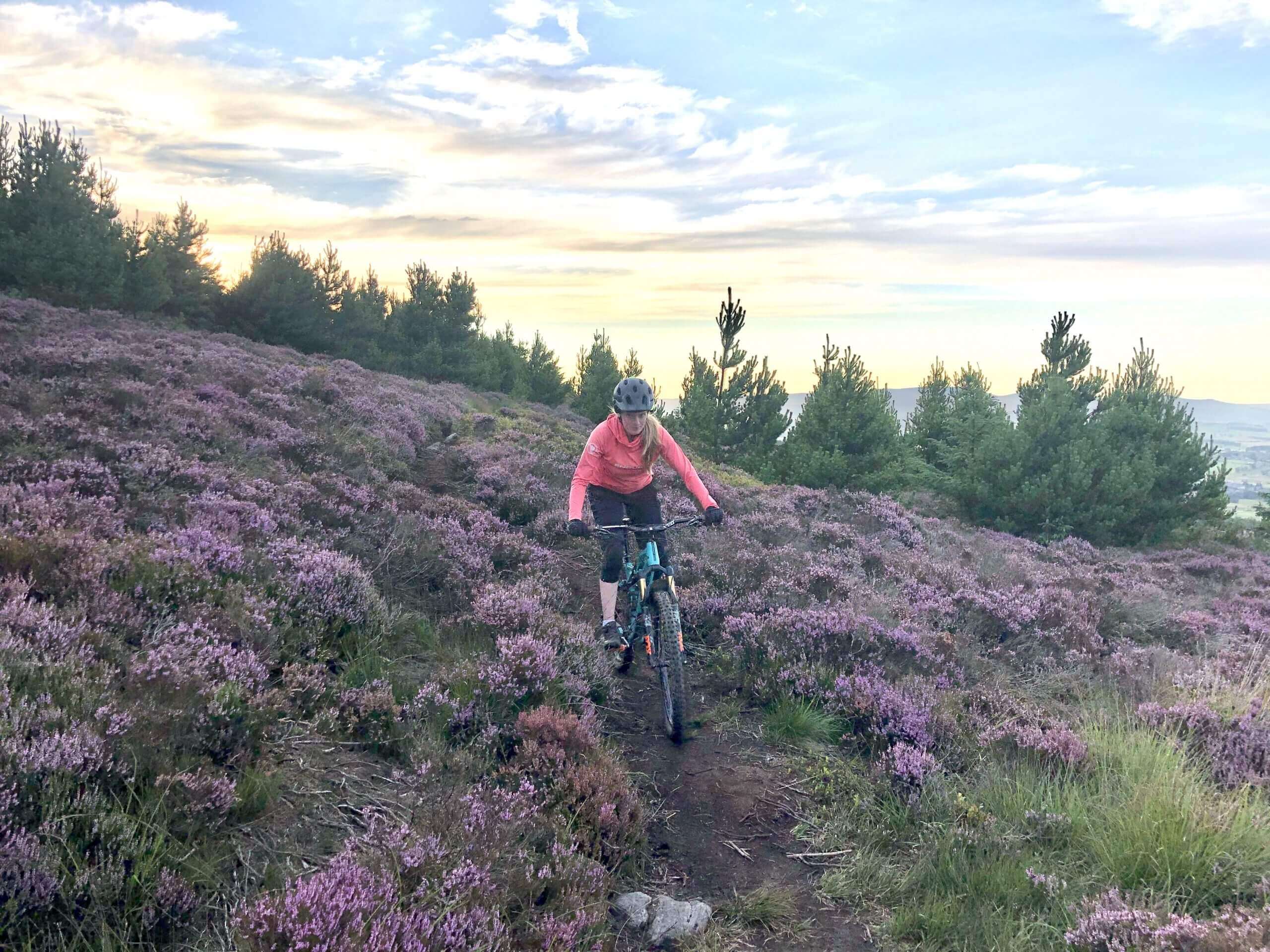 Make it personal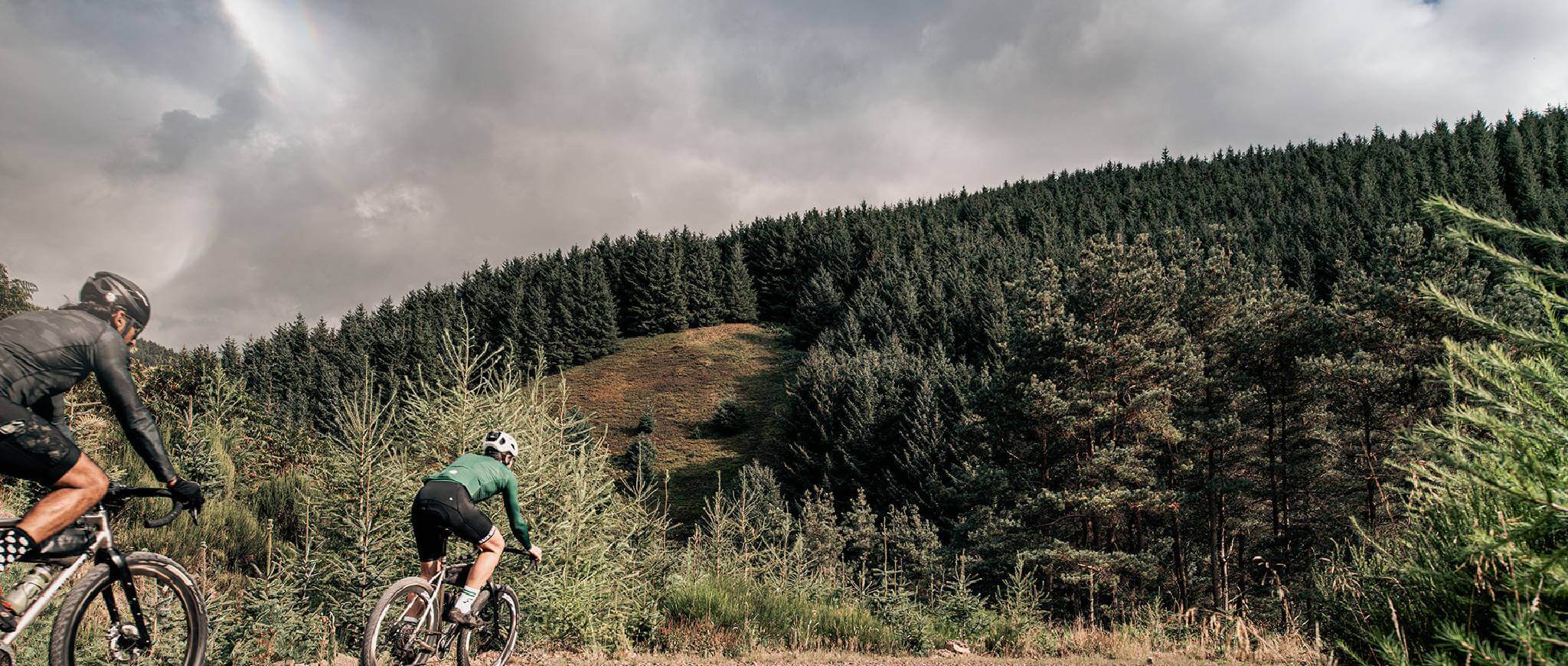 Newsletter Sign Up
Discover all the latest news, offers and upcoming events in Northumberland.
We'd love to send you our newsletter, including special offers, competitions and great deals...
Thank you for joining our newsletter
Contact Information
By using this website, you automatically accept that we use cookies. What for?
The web log of Ontario Parks
How to use Ferris as a basecamp to explore Northumberland County
Ferris Provincial Park is a hidden gem in southeastern Ontario, only two hours east of Toronto.
It's best-known for its pedestrian suspension bridge overlooking a panoramic view of the Trent River Gorge and Ranney Falls.
And that makes Ferris the perfect basecamp to explore it all. Here's why you need to check this region out:
Your home base: Ferris Provincial Park
Over 150 campsites are available in Ferris' two campground loops, Valleyview and Bedrock.
Valleyview Loop has electric campsites and is set atop a forested drumlin. The Bedrock Loop also has electrical campsites available for RVs, and is just a short walk to the playground and day-use picnic areas.
Ferris' campgrounds offer three conveniently located comfort stations, including one in the Valleyview Loop with showers.
Did you know that Ferris has a new fenced-in, off-leash   pet exercise area ? Dog-lovers, rejoice!
What to do in the park
At Ferris, you can explore over 10 km of trails that take you through forest and riverside settings.
The Ranney Falls Trail follows the original roadway to Ferris Provincial Park before looping back along the river. Here you'll find the suspension bridge overlooking the trail's namesake Ranney Falls.
In the fall, the Ranney Falls Suspension bridge leads visitors over a forest of red, yellow, and orange trees displaying the iconic colours of the season. Check the Fall Colour Report before visiting to make sure you get the chance to see this one-of-a-kind view.
The Drumlin Trail System takes you through mature mixed forest, by small wetlands, and along seasonal creeks that have developed on two elongated hills called drumlins.
Destination: Northumberland County
It's remarkable how peaceful life gets only two hours outside the city.
Northumberland County is home to several small, sleepy communities including Cobourg (nickname: "Ontario's feel good town"), Port Hope, and Campbellford.
It's bordered on the south by Lake Ontario, and on the north by Rice Lake, with the Trent-Severn Waterway joining the two.
  Campbellford  
Campbellford is the nearest settlement to Ferris – a breezy eight-minute drive away.
And that's good news for you, because the town offers  clothing boutiques, gift shops, antique stores, specialty food shops, and groceries, all enhanced by one-of-a-kind eateries.
In normal summer months, Campbellford hosts several festivals including the Incredible Edibles Festival or the Campbellford Seymour Fair .
Or visit one of the Westben Concerts at The Barn for live music performances.
  Warkworth and Hastings
The nearby communities of Warkworth and Hastings offer more opportunities for discovery, just over 20 minutes each from Ferris.
Cosseted by seven picturesque hills, Warkworth is both a farming community and a centre for the arts. Two signature Warkworth events are the Maple Syrup Festival and Millennium Trail Lilac Festival.
Nearby is Hastings, boasting a quaint downtown with a variety of shops, services, and places to eat.
The community lies on the shores of the Trent River, meaning you can spend a day boating, fishing, or swimming on the water.
Cobourg and Port Hope
Cobourg and Port Hope are the two largest communities in Northumberland County. They're both just over an hour from Ferris, making them great day-trip destinations.
Cobourg exemplifies the spacious, small-town feeling . Here, you can enjoy unique architectural landmarks and great shopping, dining, galleries, and theatre.
The town has a active and diverse waterfront.
You can spend a day relaxing on the fine white sand of the Cobourg Beach or watch the sailboats drift by at the Cobourg Marina. Both are only minutes away from restaurants, coffee shops, and pubs (how good would an ice cream be right about now?).
Many areas of Port Hope's old town, including the downtown commercial core, remain little changed from the days of Queen Victoria, carefully preserved by the town's residents.
Like a time capsule, Port Hope captures the flavour of small town Ontario in the late 1800s.
Port Hope is now known as a foodie destination , with many restaurants offering locally grown produce on their menus.
  Outdoor experiences
  In Northumberland Country, there's no lack of access to the outdoors.
You might want to cycle on Northumberland's section of The Great Trail  (formerly known as the Trans-Canada Trail). It's a 37 km strip running between Ferris and Hastings with spectacular views all along the way.
Alternatively, try the Trent River Truckin' Cycling Route . On the 64 km route, you'll explore Warkworth, Campbellford, the locks along the Trent-Severn Waterway, and the stunning Ranney Gorge.
Paddling the Trent-Severn Waterway is also popular. Northumberland is one of the only areas in Ontario that allows you to paddle through a lock and canal system.
Of course, Presqu'ile Provincial Park also calls Northumberland County home. Presqu'ile was made for walking, and its views of Lake Ontario attract walkers all year.
With its flat terrain, the park is also great for cycling.
Other local trails and conservation areas offer opportunities for hiking and birding, including Seymour Conservation Area, Goodrich Conservation Area, and more.
And finally, because Ferris isn't able to offer swimming in the park, there are several local spots you can take a dip: Campbellford pool, Seymour Conservation Area, and Crowe River Conservation Area.
To discover more about the area visit Northumberland Tourism.
Ferris Provincial Park  is 1.5 hours from Kingston and just over 2 hours from Toronto. Visit our online reservation service to book your visit to Ferris and Northumberland County today.
Car Rentals
Airport Transfers
Attractions & Tours
Bundle & Save
Destinations
Trip.com Rewards

Northumberland County
Northumberland County Travel Guide

Experience Northumberland County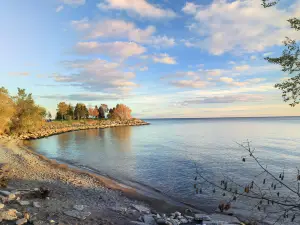 Lake Ontario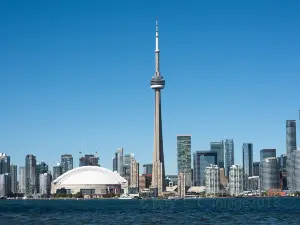 University of Toronto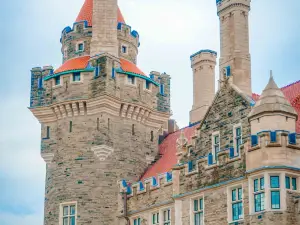 Niagara Falls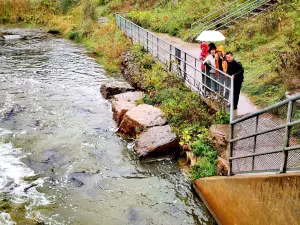 Port Hope Fish Ladder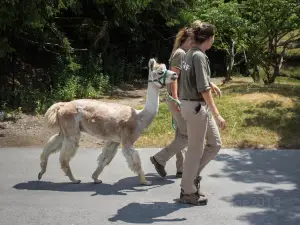 Toronto Zoo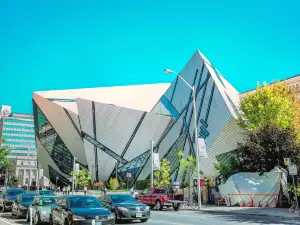 Royal Ontario Museum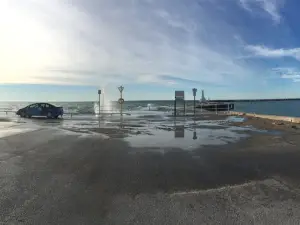 Cobourg Beach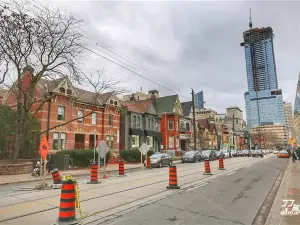 Where to Stay
Hampton inn by hilton port hope, comfort inn port hope, best western plus cobourg inn convention centre, comfort inn cobourg, northumberland heights wellness retreat & spa, knights inn cobourg, the grafton inn, the cedarview motel, the lakehurst estate, the waddell, ontario street studio home, what to eat.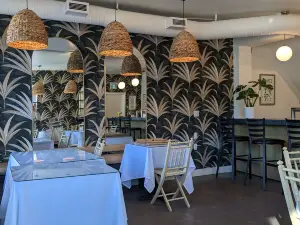 Golden Chopsticks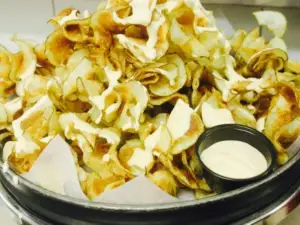 CJ's Tap and Grill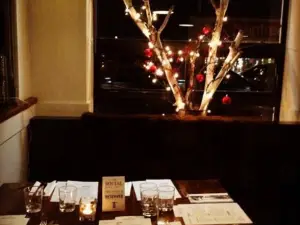 The Social Bar + Table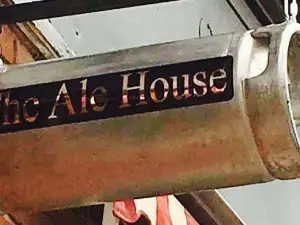 The Ale House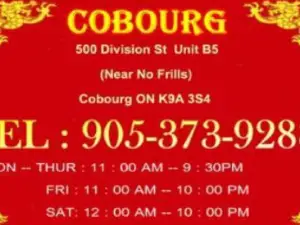 Cobourg Five Star Chinese Restaurant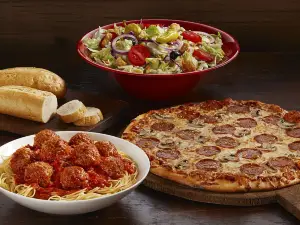 East Side Mario's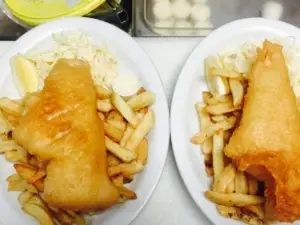 Captain George's Fish & Chips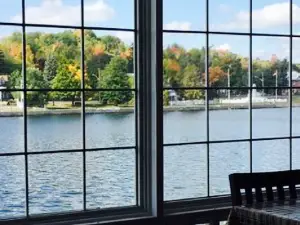 The Riverview Restaurant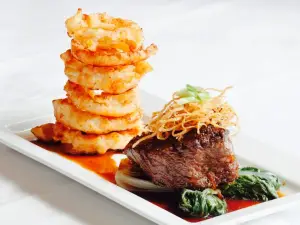 Woodlawn Inn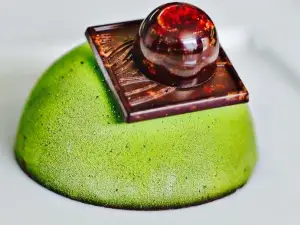 Mercury Chocolates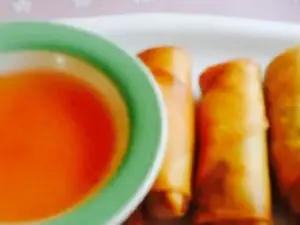 The Golden Rooster
Other recommended cities.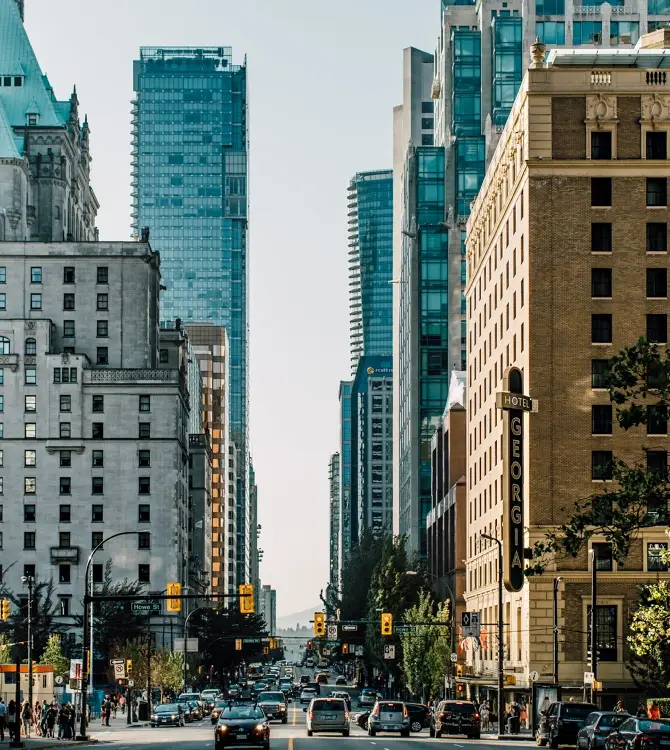 Popular Types of Attractions in Northumberland County
Popular attractions in northumberland county, popular restaurants in northumberland county, popular destinations, recommended attractions at popular destinations, popular travel types, more things to do in northumberland county.
Customer Support
Service Guarantee
Website Feedback
About Trip.com
Terms & Conditions
Privacy Statement
About Trip.com Group
Other Services
Investor Relations
Affiliate Program
List My Hotel
Become a Supplier
B&Bs, Inns & Hotels
Cottage Resorts
Campgrounds
Pet Friendly
Group Tours
Motorcycle Routes
Food & Drink
There's so much to see and do in Northumberland County
Check out our e-Brochures to start planning your road trip
Visitor Guide
Business Directory
The Edge of the Woods
Grass-fed beef, poultry, eggs, maple syrup, baked goods and vegetables.
Seasonal tearoom, open May 1st to October 31st. Wednesday to Sunday from 11am to 4pm. Reservations required 48 hours in advance. Call 905-349-3942 for reservations.
Browser Compatibility Notification
It appears you are trying to access this site using an outdated browser. As a result, parts of the site may not function properly for you. We recommend updating your browser to its most recent version at your earliest convenience.
15 top things to do in Northumberland, from beaches to Hadrian's Wall
Feb 11, 2022 • 11 min read
Hadrian's Wall is just one of Northumberland's historic wonders © Duncan Andison / Getty Images
The northernmost county in  England has an off-the-radar feel that's rare to find on this otherwise bustling island. Much of the pristine coastline of Northumberland is an Area of Outstanding Natural Beauty, and its edge-of-the-world light has drawn in travelers for centuries, from early Christian saints to great Romantic painters.
The county's interior is no less beguiling: a place of vast, untouched landscapes, remote walking paths, and gloriously dark skies. But don't be fooled by all this tranquility – Northumberland played a pivotal role in English history, and its battle-filled past is borne out by its catalog of ancient ruins and crumbling castles.
These days, invading Romans and Vikings and feuding royal families have been replaced by visiting horticulturists, hungry foodies, hikers and Harry Potter fans, lured by the region's cameos in the movie franchise.
When planning your trip, be aware that many attractions go into hibernation during the chilly winter months. The arrival of spring is the time to pull on your sturdy walking shoes and get stuck into the best things to do in Northumberland.
Behold Bamburgh Castle
Bamburgh Castle 's ramparts, watchtowers, and storybook keep sprawl over a dolerite bluff overlooking a beautiful sweep of beach. This Norman fortress could have gone the way of the region's other time-toppled strongholds, but 19th-century industrialist Lord Armstrong snapped it up for a bargain price, then spent a fortune on its restoration. His descendants still live within its hefty stone walls. 
Visitors can enjoy a fascinating glimpse into Northumberland's battle-sieged past by touring the staterooms, dungeons and grounds. Book the elegant self-catering apartment in the bell tower and you can stay in chambers that once hosted medieval kings and queens. Be sure to clamber over the grassy dunes below the bluff – the view of the castle from the powder-soft sands is one of England's loveliest vistas. 
Seek seals and puffins on the Farne Islands
Piercing the North Sea a couple of miles off the Northumberland coast, the Farne Islands have provided sanctuary to shipwreck survivors and saints over the centuries. Today, these isolated isles are an important haven for wildlife – inquisitive seals, clown-billed puffins, and some 100,000 other seabirds come to these soot-colored outcrops to breed.
To get close to this photogenic crowd, board a boat in the village of Seahouses. Trips run all year, weather permitting; tours with Billy Sheil and Serenity are popular choices. Although the waters are invariably choppy, and a windproof coat is nearly always needed, you can enjoy a gentler ride from May to August, with almost guaranteed puffin and seal sightings.
From April to September, it's possible to spend an hour exploring the National Trust-managed island of Inner Farne on foot – just bring a hat as protection from swooping Arctic terns.
Take a pilgrimage to the Holy Island
The tiny tidal island of Lindisfarne, cut off from the mainland twice a day by the rhythms of the sea , became the unlikely center of English Christianity during the Early Middle Ages. Still known as the Holy Island, the isle is dominated by the mottled medieval ruins of Lindisfarne Priory marking the spot where St Aidan founded the island's original monastery in 635 CE. Reaching Lindisfarne today involves walking or driving along a narrow causeway that is submerged at high tide; check crossing times before traveling. 
On the other side of the harbor, a steady trickle of cagoule-clad daytrippers flows uphill to lovely Lindisfarne Castle . Sure-footed walkers can continue to the secluded northern beaches, but it's just as rewarding to take a gentle stroll around the Gertrude Jekyll Garden , past the sheds fashioned from upturned herring boats near the harbor, and on through the island's single picture-postcard village. Pause for a warming flat white at Pilgrims Coffee and stock up on Lindisfarne Mead at St Aidan's Winery before the sea sweeps back across the causeway.
Experience the magic of Alnwick Castle
Dating back to 1096, Alnwick Castle (pronounced AN-ik) boasts parklands landscaped by Lancelot 'Capability' Brown and paintings by several Italian Old Masters. But it's arguably more famous for its role as Hogwarts in the first two Harry Potter films. The imposing fortress has proudly embraced its celebrity status, with castle tours highlighting filming locations; budding wizards can even undergo broomstick training in the same spot where Harry learned to fly.  
Developing the 4.8-hectare plot next door was a labor of love for the current Duchess of Northumberland. Alnwick Garden is now a separate attraction, with an enchanting web of contemporary, bloom-filled enclosures. At its heart is a spectacular 21-tiered water feature, which occasionally drenches admirers with its dancing jets. The garden's other showstoppers include a sinister poison garden, a bamboo labyrinth, and the inviting Treehouse restaurant .
Feel a warm glow in Alnwick's town center
While in the area, swing by the handsome cobbled center of Alnwick (or make it your Northumberland base). The people of the North East are known for their warmth and friendliness, and there are few better places to put this to the test than in one of the town's cheery, hop-scented pubs. Close by, friendly volunteers welcome families to the Bailiffgate Museum and Gallery with kid-friendly trails and hands-on activities. Housed in the old rail station, Barter Books also offers snug shelter from the rain; buy a second-hand novel to read by the store's open fire as miniature trains rattle over the shelves. 
Stroll the coastal path to Dunstanburgh Castle
The crumbling twin towers of 14th-century Dunstanburgh Castle can only be reached on foot, but it's a lovely walk. Start at the fishing village of Craster, and follow the Northumberland Coast Path north through flat, grassy farmland dotted with cows and sheep. As you spy the romantic ruins brooding in the background, you'll understand why JMW Turner kept returning to this strip of coast in his atmospheric watercolors. Keep binoculars handy in case seals or dolphins are bobbing about in the sea.
Although the two-mile walk is the main draw, you can buy tickets to enter the English Heritage-managed castle and scurry up one of the castle towers for sweeping views. Carry on across the splendid horseshoe beach of Embleton Bay for a fresh crab sandwich at the Ship Inn , or turn back towards The Jolly Fisherman at Craster. 
Feast on some of England's freshest seafood
The North Sea's cold, mineral-rich waters produce some of England's finest seafood. Keep your eyes peeled for menu entries involving Craster crabs and Lindisfarne oysters. A good place to slurp them down is The Potted Lobster in Bamburgh. Over in Craster, you'll find another regional delicacy: Craster kippers. For over a century, L Robson & Sons has produced these cured fish in traditional smokehouses.
The little food van by the village car park serves them glistening with butter in a soft bread bun. For fresh-off-the-boat seafood, make a beeline for Amble, where The Old Boathouse and its sister restaurant, The Fish Shack, plate up elegant fish and chips and piled-high sharing platters. 
Dilly-dally in Amble
Come to Amble for the delicious seafood, but stay to enjoy the family-friendly sights around the River Coquet estuary. By booking ahead, you can join a puffin cruise around lighthouse-topped Coquet Island. Afterward, take a stroll around the harbor, admiring its pastel-colored beach huts, and browse the wooden retail pods , which sell everything from local crafts to cheese.
A playground hides to the south of the harbor, and kids will also be delighted by the award-winning ice cream at Spurreli . Grown-ups may be equally pleased by the fresh craft ales at Brewis Beer Co . 
Bask (or at least wander) on the North East's epic beaches
Coming to Northumberland without visiting a beach would be like going to Paris and not setting foot in a pavement cafe. Bamburgh and Embleton Bay, with their romantic castle vistas, are two of the most popular choices for sand-seekers, yet you may find them occupied by only a handful of families and the odd dog walker. For variety, test out the soft sands of pretty Alnmouth, head south to pristine Cresswell Beach, or decamp to painter L S Lowry's favored strands at Newbiggin-by-the-Sea.
Overlooking the golden swoop of Beadnell Bay Beach are three 18th-century lime kilns; once the haunt of smugglers, they're now where fisherfolk stash their lobster pots. To taste the day's catch, check in for Lobster Night at the Bait at Beadnell on Thursdays (except over winter). The bay's sheltered waters are a good spot for sailing and watersports; KA Kitesurfing Adventure Sports offers kitesurfing, paddleboarding, snorkeling, and more, with plenty of activities aimed at kids. 
Hike along Hadrian's Wall
In 122 AD, the Roman Emperor Hadrian decided to make clear to the Picts in the north where his authority began. The result was a 73 mile-long stone frontier lunging from coast to coast across northern England (well south of the modern Scottish border). Northumberland is home to the longest surviving stretch, which tilts its way through captivating landscapes, with some fascinating fort and temple ruins en route.
It's possible to ramble the entire Hadrian's Wall National Trail . If that sounds a tad ambitious, start out with the dramatic section at Housesteads Roman Fort & Museum within Northumberland National Park. Enthusiasts can continue the deep dive into history by continuing to the nearby live excavation site at Vindolanda Roman Fort & Museum . 
Explore Roman ruins and sup craft beer in Corbridge
A couple of miles south of Hadrian's Wall are the ruins of Roman Corbridge , once the most northerly town in the Roman Empire. It's still possible to tramp down its timeworn high street, gaining a sense of how the local craftspeople, traders, and soldiers lived side by side in this cosmopolitan hub two millennia ago. The excellent onsite museum is home to the Corbridge Hoard, a collection of arms and armor that represents one of the most significant Roman finds in England. 
A short stroll along the banks of the River Tyne will bring you to the modern-day town. Snoop around its independent book, antique, and craft stores, then duck into The Pele Tower for a pint of local ale. This three-storied micropub feels a bit like a Game of Thrones prop, and it was once a fortified medieval vicarage.
Marvel at the ingenuity of Cragside
Set atop a rugged hill and framed in June by a kaleidoscope of rhododendrons, Cragside House is impressive enough from the outside, with its magnificent Arts and Craft exterior. Yet, the inside is even more astounding. This was the first house in the world to be powered by electricity, and its pioneering owners stuffed it full of every possible Victorian invention, running off an innovative hydroelectricity system. Keep an eye out for an early dishwasher and a water-powered rotating spit in the kitchen. 
It's possible to spend an entire day touring the house and its 1000-acre grounds. All the same, try to stop by the nearby town of Rothbury with its lovely high street, crammed with independent stores. Bewicks Kitchen & Coffee House is a great place to recharge. 
Dig down into mining history
A trip to the Woodhorn Museum is a great way to delve into the region's industrial past. Located on the edge of Queen Elizabeth II County Park , on the site of what was once the largest pit village in the world, the museum's interactive exhibits and immersive mock-ups give a powerful sense of what life would have been like for the 2,000 coal miners who worked below ground here.
Be sure to look out for artworks by the "Pitmen Painters," an amateur art group who created a striking record of life in Northumberland's mining communities in the mid-20th century. With its mix of indoor galleries and dog-friendly outdoor spaces, Woodhorn is a great choice for a day of changeable weather – something fairly common in this part of the country.
Admire surprising artworks at Kielder Water and Forest Park
Kielder Water and Forest Park is home to the largest man-made lake in northern Europe and it's a scenic summer playground for watersports fans. But culture vultures flock here too, lured by the large-scale art installations that litter the 26-mile shoreline.
Hire a bike if you want to see them all, although manageable walking trails take in some of the highlights. Perhaps the most memorable work is Silvas Capitalis by American art collective, SIMPARCH – this giant wooden head screams out from the forest and you can enter its mouth and peek from its haunted eyes.  
Stargaze at Northumberland International Dark Sky Park
The night skies above Northumberland National Park and most of Kielder Water and Forest Park have been awarded gold tier status by the International Dark-Sky Association , making this the largest International Dark-Sky Park in the UK. On clear nights in autumn and winter, you have only to gaze upwards after sunset to be wowed by the shimmering show.
Kielder Observatory runs expert-led events if you need some help navigating the galaxies (book well ahead). Alternatively, sign up for a stargazing night at Twice Brewed Inn – you can eat supper, marvel at twinkling constellations at the onsite observatory, then return for a pint in the cozy bar before heading upstairs for bed.
You may also like: Bards and Roman baths: best places in England The ultimate guide to hiking Hadrian's Wall 8 best hikes to discover England's beautiful countryside
Buy the England travel guide
Lonely Planet's England is our most comprehensive guide that covers all the country has to offer. Ideal for travelers that are visiting for an extended time and want to tailor their own trip. Experience the charm of the Lake District, gaze up at the dreamy spires of Oxford or kick back in a cozy pub – all with your trusted travel companion.
Explore related stories
Art and Culture
Oct 16, 2023 • 4 min read
London boasts a dazzling array of exhibitions for design lovers right now. Here are five you won't want to miss.
Sep 10, 2023 • 6 min read
Jul 13, 2023 • 7 min read
May 23, 2023 • 6 min read
Dec 20, 2022 • 3 min read
Sep 3, 2022 • 5 min read
Jul 18, 2022 • 7 min read
Jun 25, 2022 • 3 min read
Jun 17, 2022 • 8 min read
Jul 28, 2021 • 4 min read
Language selection
Parliamentary Secretary May visits Peterborough and Northumberland County organizations and businesses to discuss economic development for the regions
From: Federal Economic Development Agency for Southern Ontario
News release
Rural businesses and entrepreneurs are a key part of Canada's economic recovery, and the Government of Canada is ensuring they have the tools they need to succeed now and into the future. Rural businesses and community organizations are making a big impact on Canada's economy with help from the Community Futures Program, managed by southern Ontario's Community Futures Development Corporations (CFDCs).
Government of Canada highlights recent CFDC partnerships in the region, while showcasing women-led and clean tech businesses
November 15, 2023 - Peterborough, Ontario
Rural businesses and entrepreneurs are a key part of Canada's economic recovery, and the Government of Canada is ensuring they have the tools they need to succeed now and into the future. Rural businesses and community organizations are making a big impact on Canada's economy with help from the Community Futures Program , managed by southern Ontario's Community Futures Development Corporations (CFDCs).
Today, Bryan May, Parliamentary Secretary to the Minister of Small Business and to the Minister responsible for the Federal Economic Development Agency for Southern Ontario ( FedDev Ontario ), toured Peterborough and Northumberland County to meet with local businesses and organizations to discuss the challenges and opportunities they face as they work to grow, create jobs, and succeed for years to come.
In the morning, PS May stopped by Northumberland CFDC 's partner incubator Venture13 , where he participated in a roundtable discussion with local Northumberland businesses, organizations and community leaders. Together, they discussed the important contributions that rural entrepreneurs provide to growing the local economy and the ways in which the Government of Canada can support them as they reach their potential. PS May then met with members of the Peterborough and Kawartha Chamber of Commerce to talk about the economic priorities of the region.
Later that day, PS May attended the launch of ARC Motor Company (ARC), a women-led clean-tech start-up that converts fuel-powered classic cars into high-performing electric vehicles, where he highlighted the important work that CFDCs play in supporting rural business owners meet challenges head on and continue to thrive. ARC was able to gain its start through the support from CF Peterborough, supported by FedDev Ontario through the Community Futures Program , and through the FedDev Ontario funded Northumberland CFDC's thriveFORWARD initiative.
Peterborough and Northumberland County CFDCs, businesses and organizations are paving the way forward to a bright, eco-friendly, and strong economic future.
"Thank you to the organizations, businesses and community leaders, including our local Community Futures Development Corporations (CFDCs), which are working every day to contribute to the local economy. ARC Motor Company and businesses like it are growing and creating jobs by reaching their potential and turning possibilities into realities – and the Government of Canada is pleased to support them." - The Honourable Filomena Tassi, Minister responsible for the Federal Economic Development Agency for Southern Ontario
"Small towns are responsible for some very big ideas thanks to the Community Futures Program and local Community Futures Development Corporations. Peterborough and Northumberland regions are home to numerous transformative organization and businesses, like ARC Motor Company, that are turning their ideas into realities to boost our rural economy and create jobs." - Bryan May, Parliamentary Secretary to the Minister of Small Business and to the Minister responsible for the Federal Economic Development Agency for Southern Ontario (FedDev Ontario)
Quick facts
Peterborough, also known as the "Electric City," is located in eastern Ontario and is home to numerous businesses and organizations, predominantly in the advanced manufacturing, agriculture, aerospace, clean tech and tourism sectors.
Located northeast of Toronto, Northumberland County has a highly-skilled workforce with top sectors including advanced manufacturing, agriculture, plastics, small business and tourism.
For the past 38 years, the Community Futures Program has been a community-driven, economic development initiative designed to assist communities in Canada's rural areas to develop and implement strategies for dealing with a changing economic environment.
In February 2023, FedDev Ontario announced a nearly $40-million investment over the next three years for southern Ontario's trusted network of Community Futures Development Corporations (CFDCs) to allow the 36 CFDCs and three CFDC associations in southern Ontario to continue on their path of growth.
Since 2015, the Government of Canada, through FedDev Ontario, has invested over $40 million in more than 55 projects in the Peterborough region, estimated to create over 600 jobs and maintain over 900 jobs.
Associated links
FedDev Ontario
Community Futures Program
thriveFORWARD
Edward Hutchinson Press Secretary Office of the Minister responsible for the Federal Economic Development Agency for Southern Ontario [email protected]
Media Relations FedDev Ontario [email protected]
Stay Connected
Subscribe to FedDev Ontario's Southern Ontario Spotlight newsletter , featuring economic development news and updates from across the region.
Follow us on Twitter , Facebook , Instagram and LinkedIn for more information on how we are growing businesses, cultivating partnerships and building strong communities in southern Ontario.
Page details
Home » Travel Guides » United Kingdom » England » 12 Best Places to Visit in Northumberland
12 Best Places to Visit in Northumberland
If you really want to escape the crowds in England, Northumberland is the place to run to. Fewer people live in Northumberland than in many London Boroughs, and yet it's the sixth-largest county by area. With no cities, Northumbrians live in fishing ports, distinguished market towns and far-flung hamlets in the deep valleys of the Northumberland National Park.
Castles are almost ten-a-penny here, and a lingering reminder that battles and sieges were a part of life in this region for hundreds of years. Some like Bamburgh Castle and Alnwick Castle are family-friendly days out with quirky re-enactors, while many others are spectral ruins that complement the untamed countryside perfectly.
Lets explore the best places to visit in Northumberland :
A market town full of poise, Alnwick has terraces of limestone flat-fronted townhouses with second-hand bookshops, coffee shops and pubs.
The big sight is the town's castle, which is the second-largest inhabited castle in the UK, after Windsor.
You're free to poke around in the summer, and there's extra incentive for Harry Potter fans as the property was Hogwarts in the movies.
You'll also be spellbound by The Alnwick Garden, landscaped hedges and flowerbeds around a water cascade.
To arouse morbid curiosity there's a Poison Garden growing hemlock, foxglove and the plants to make ricin and strychnine.
Also, make excursions to the castles at Chillingham, Edlingham and Dunstanburgh and to experience the awesome beachscapes at Low Newton and Embleton Bay.
2. Berwick-upon-Tweed
England's northernmost town is a couple of miles short of the Scottish border at the mouth of the Tweed.
You're left in no doubt that this community has been wrested from both English and Scottish grasp down the centuries.
When Richard I captured Berwick from the Scots in the 1300s he built the town walls, which were adapted to withstand artillery in the 1500s during Elizabeth I's reign.
Most of these defences are still here, which is very rare for English towns.
There's much more to see, from the three sandy beaches to the Tweed Estuary, crossed by Stevenson's imposing Royal Border Railway Bridge.
The Berwick Barracks date to the early-1700s, at the time of the Jacobite risings and have enthralling exhibits about the last conflict fought on British soil.
3. Lindisfarne
This beautiful, mysterious and ancient island can be reached on foot via an ancient route known as the Pilgrim's Way, but obviously you'll need to keep an eye on the tide times before you set off.
At Lindisfarne you'll encounter a priory that was first established in the 600s and then resurrected by the Normans a few centuries later.
At this site you'll be going back to the earliest years of Christianity in Britain, but also the English language, as a biography of the 7th-century St Cuthbert is the oldest surviving English text.
The English Heritage centre has astounding Celtic religious carvings, and recounts the violent Viking raids that wrecked the island in the 800s.
4. Northumberland National Park
The least-inhabited national park in England encompasses 400 square miles of remote uplands littered with abandoned historic sites.
In the north are the Fleck Towers, small fortresses standing as watchtowers and beacons in the Scottish Marches in the middle ages.
And slicing across the south is the bulk of Hadrian's Wall, with fragments of the forts that were stationed every few miles along the route.
Meanwhile, walkers, horse-riders, mountain bikers and anyone else aching for peaceful open spaces can fill their boots in this far-off land.
At night the skies are darker in the park than anywhere else in the country, another happy consequence of the lack of large settlements and literally heavenly for stargazers and amateur astronomers.
If you want to know more about Northumberland in Roman times, you couldn't pick a better place than Hexham, which is directly on the wall.
The only trouble will be knowing where to start, as the forts in this part of the county, like Vindolanda, Cilurnum and Housesteads, are in good condition considering their antiquity.
The Roman Army museum adds another layer of interest and the Temple of Mithras at Carrawburgh is a reminder of just how much activity there was in this land 2,000 years ago.
Newer but no less enthralling is Hexham Abbey, with Early English Gothic architecture from the 12th century.
Go below to investigate the crypt built entirely with Roman stones that still bear their ancient inscriptions.
6. Seahouses
On the Northumberland Coast Area of Outstanding Natural Beauty, Seahouses is an uncommonly pretty fishing village with a working port.
Many of your activities will be centred on the handsome harbour, where you can climb aboard boats for seal-spotting trips or adventures to the Farne Islands just offshore.
And after all that crisp sea air you can retire to the warmth one of the village's inns for a pint and meal.
There are sand dunes and enormous sandy beaches both up and down the coast, and if you've ever fancied horseback riding you can saddle up for a ride here by the water in the most romantic setting imaginable.
A cultivated town in the south of the county, Morpeth has kept hold of most of its historical buildings.
Among them is the clock tower from the 1600s and Morpeth Chantry, a 13th-centruy chapel that holds the tourist information centre.
Harmonising with the elegant townscape is the Sanderson Arcade, a shopping gallery that looks like it could be 100 years old but was completed just a few years ago.
Young ones can make some animal friends at Eshott Heugh Animal Park and the Whitehouse Farm Centre, while there's culture too at Belsay Hall and Wallington, two acclaimed country piles minutes outside the town.
8. Bamburgh
Also in the Northumbria AONB, Bamburgh draws holidaymakers for St Aiden Beach, hilly sand dunes and an exceptional castle.
This mighty landmark stands on a volcanic plateau and was the throne of the Norse Kings of Northumbria, boasting medieval Norman architecture, but with a tale that begins as far back as the 400s.
There's another angle to Bamburgh's allure: The village has a museum for a Victorian resident, Grace Darling who was the daughter of the Longstone Lighthouse keeper on the rocks off the coast.
In 1838 she helped rescue nine people from the wreck of the Forfarshire paddle steamer, becoming a national folk hero in the process.
In the county's remotest western fringe, the village of Kielder is about as far as you can be from civilisation in England.
And yet despite (and because of) this remoteness there's a great deal going on.
Near the crest of Black Fell, Kielder Observatory is an Eldorado for amateur astronomers, and if you're new to the science there are even volunteers to show you how to use the telescopes.
In the village, Kielder Castle is actually a hunting lodge constructed by the Duke of Northumberland in 1775, but has an informative visitor centre.
And for total seclusion there's Kielder Forest Park, which was only planted in the 1950s when it became the largest man-made forest in Europe at 250 square miles in size.
On the southern cusp of the Northumberland AONB, Amble is a cute old seaport where the Coquet empties into the North Sea.
Nature-lovers arrive in summer for cruises to Coquet Island, when 35,000 puffins jostle for space to make their nests.
The cute waterside village of Warkworth has a boundless sandy beach, as well as a tremendous landmark in Warkworth Castle.
During the Anglo-Scottish Wars in the 14th century this was a much-coveted stronghold and came under siege twice by the Scots.
And if you're willing to go the extra mile you can go on a quest to discover Warkworth Hermitage, a medieval chapel that is cut from the cliffs on the Coquet and can only be reached by boat.
11. Corbridge
Right away something that might excite you about Corbridge is that many of the buildings are made from recycled Roman stone from the abandoned town of Corstopitum.
You can go and see what's left of this garrison, which is still one of the most complete archaeological sites on Hadrian's wall, and furnished with information boards to bring the foundations to life.
There's medieval history to uncover at Aydon Castle, a medieval manor house that owes its defensive appearance to centuries of conflict along the Scottish border.
Put the first weekend in June in your diary, for the Corbridge Festival, which has street theatre, market stalls, a real ale talent competition and an excellent lineup of live music.
12. Ashington
Up to the 1840s Ashington was little more than a hamlet, but the area's coal seams were soon exploited and the town grew to become one of the largest settlements in Northumberland.
This being a working town the blockbuster attraction is the heritage colliery at Woodhorn, moments east of Ashington.
Very little of this turn-of-the-century mine has been altered, and the winding house, towering headframes, engine house and a great ensemble of original outbuildings are as good as new.
For smaller visitors there's the Woodhorn Railway, that uses two locomotives that had industrial uses, one at the Seaham Colliery and another at the Channel Tunnel.
12 Best Places to Visit in Northumberland:
Berwick-upon-Tweed
Lindisfarne
Northumberland National Park
B&Bs, Inns & Hotels
Cottage Resorts
Campgrounds
Pet Friendly
Group Tours
Motorcycle Routes
Food & Drink
There's so much to see and do in Northumberland County
Check out our e-Brochures to start planning your road trip
Visitor Guide
Come Explore
Waterway must stops, trail towns & scenic spots, fall harvest, explore wellness, theatre & arts.
Fall Colours
Hiking & Cycling
Browser Compatibility Notification
It appears you are trying to access this site using an outdated browser. As a result, parts of the site may not function properly for you. We recommend updating your browser to its most recent version at your earliest convenience.