Get Daily Travel Tips & Deals!
By proceeding, you agree to our Privacy Policy and Terms of Use .
9 Over-the-Counter Medicines You Should Pack for Every Trip
Ashley Rossi
Ashley Rossi is always ready for her next trip. Follow her on Twitter and Instagram for travel tips, destination ideas, and off the beaten path spots.
After interning at SmarterTravel, Ashley joined the team full time in 2015. She's lived on three continents, but still never knows where her next adventure will take her. She's always searching for upcoming destination hotspots, secluded retreats, and hidden gems to share with the world.
Ashley's stories have been featured online on USA Today, Business Insider, TripAdvisor, Huffington Post, Jetsetter, and Yahoo! Travel, as well as other publications.
The Handy Item I Always Pack : "A reusable filtered water bottle—it saves you money, keeps you hydrated, and eliminates waste—win-win."
Ultimate Bucket List Experience : "A week in a bamboo beach hut on India's Andaman Islands."
Travel Motto : "Travel light, often, and in good company."
Aisle, Window, or Middle Seat : "Window—best view in the house."
Travel Smarter! Sign up for our free newsletter.
Whether due to bad luck or unhealthy habits, I've gotten sick on the past few trips I've been on, which inspired me to find some travel medications to take with me in the future.
In preparing for a longer international trip, I visited a travel clinic and did some research on the CDC's website. I was happy to find this checklist for a healthy trip and have included some over-the-counter medicine recommendations below.
It's worth noting that you may also need some prescription medications (and/or vaccines) for things like malaria and altitude sickness , so if you're traveling for an extended period of time, participating in a physically active trip, or headed to a remote country, make sure to visit a travel clinic .
Note that I didn't include any first-aid items on this list because there's an entirely different packing list for that: Download here .  
Over-the-Counter Diarrhea Medicine: Imodium or Pepto-Bismol
Ah, the most common and arguably most uncomfortable sickness to get when you travel. Though it's most often caused by contaminated food or water, traveler's diarrhea can happen anywhere—so it's a good idea to bring an anti-diarrheal medication no matter the destination or type of trip.
Buy: Imodium or Pepto-Bismol
Over–the-Counter Antacid: TUMS or Pepcid
The last thing anyone wants to do on vacation is walk around with a stomachache or heartburn, especially with all the new food and drink you might want to try. Carry antacids on your trip and you can overindulge all you want.
Buy: TUMS or Pepcid  
Over-the-Counter Antihistamine: Claritin or Zyrtec
You can never be sure when allergies are going to creep up on you while traveling, especially if you're headed to another climate. Combat its symptoms, including a stuffy nose, itchy eyes, and sneezing, by packing this travel medication.
Buy: Claritin or Zyrtec
Over-the-Counter Motion Sickness Medicine: Bonine or Dramamine
Nothing can ruin your travels quite like motion sickness on a plane, train, bus, or cruise ship. Instead of confining yourself to a trip of nausea and dizziness, bring medicine to travel like a champ. Benadryl, an antihistamine, can also work for motion sickness, but watch out for drowsiness.
Buy: Bonine or Dramamine
Over-the-Counter Cough Drops or Suppressant: Ricola or Halls
You're at an increased risk for getting sick while traveling as your germ exposure skyrockets. Cough drops can bring temporary relief to a sore or ticklish throat and silence your coughs so you don't annoy fellow travelers.
Buy: Ricola or Halls  
Over–the-Counter Decongestant: Sinex or Sudafed
Nobody likes traveling while congested. Whether it's a cold or allergies, these over-the-counter medicines can relieve congestion and clear your head. Just make sure you pick a non-drowsy kind if you're taking this during the day.
Buy: Sinex  or Sudafed
Over–the-Counter Pain and Fever Medicine: Tylenol or Advil
Instead of lying in bed all day, take pain and fever medicine so you can focus on being a tourist. These over-the-counter medicines can help with common travel ailments such as achy feet or jet lag-induced headaches.
Buy: Tylenol or Advil
Over-the-Counter Mild Laxative: MiraLAX or Dulcolax
All I'll say is that you won't regret packing these.
Buy: MiraLAX or Dulcolax  
Over-the-Counter Mild Sedative or Sleep Aid: ZzzQuil or Tylenol PM
Maybe you're staying in a noisy place or you're so jet-lagged you can't sleep. Either way, these sleep aids will make sure you're refreshed and ready for a day of travel.
Buy: ZzzQuil or Tylenol PM
Pin the Over-the-Counter Medical Travel List:
What to Pack on Your Next Trip
Women's business casual outfit for travel with carry-on, shop the look.
Ribbed Puff Sleeve Tee
Dress Pant Yoga Pants
Stainless Steel Water Bottle
20-Inch & 28-Inch Trunk Rolling Luggage Set
How to Pack your Carry-On
Medium Carry-On
Wireless Headphones
Beneath a Scarlet Sky: A Novel
Water Bottle
Men's Comfortable Work Business Outfit for a Flight
Tech Button Down Shirt
Commuter Pants
Chrono Leather Watch
Leather Jeans Belt
Cycia Shoes
Women's "ridiculously comfortable travel clothes that don't sacrifice style" outfit 1.
Cozy Up T-shirt
High Rise Skinny Jeans
Bracelet Watch
Chain Crossbody Bag
Baryky Boot
Women's european packing guide.
Magnetic Phone Case
Men's amazon-based casual outfit.
Stretch Chino Shorts
Wrist Watch
Laptop Backpack
Running Shoe
Carry-on options for your next trip 1.
Expandable Suitcase Spinner
Metro Backpack
Canvas Tote
Women's semi-fancy, formal summer dress outfit.
Jewel Quartz Earrings
Tie Neck Satin Dress
Killawatt Freestyle Highlighter
Leather Wallet
Nicole Pumps
Carry-on options for your next trip 2.
22-Inch Packing Case
Wheeled Carry-On Duffel
22-Inch Rolling Spinner Carry-On
Men's outfit for walking to tijuana.
Paper Plane Print Tee
No Sweat Relaxed Fit Shorts
Vintage Canvas Backpack
More from SmarterTravel:
Must-Pack Medications for Travel
What to Do If You're Caught in an Emergency Situation Abroad
The Ultimate Checklist for Traveling Abroad
Some review products are sent to us free of charge and with no incentive to offer a favorable review. We offer our unbiased opinions, positive and negative, and will never accept compensation to review a product.
Ashley Rossi is always ready for her next trip. Follow her on   Twitter   and   Instagram   for travel tips, destination ideas, and off the beaten path spots.
Alyssa Lukpat also contributed to this article.
Editor's note: This story was originally published in 2018. It has been updated to reflect the most current information.
We hand-pick everything we recommend and select items through testing and reviews. Some products are sent to us free of charge with no incentive to offer a favorable review. We offer our unbiased opinions and do not accept compensation to review products. All items are in stock and prices are accurate at the time of publication. If you buy something through our links, we may earn a commission.
Top Fares From
Don't see a fare you like? View all flight deals from your city.
Today's top travel deals.
Brought to you by ShermansTravel
Iceland: 6-Nt Tour, Incl. Snæfellsnes Peninsula...
Dominican Republic: Luxe, Adults-Only, All-Incl. Secrets...
MSC Cruises Worldwide w/Up to $200...
Avoya Travel
Trending on SmarterTravel
Body & Skin Care
Cotton Balls & Swabs
Dental & Oral Care
Feminine Hygiene
Gluten Free Personal Care
Hand Sanitizer
Miscellaneous Personal Care
Organic & Natural Personal Care
Perfume & Cologne
Personal Care Kits
Personal Care Wipes
Shaving Needs
Soap, Cleanser, Wash
Dips & Sauces
Dressings - Fat Free & Lite
Jelly, Jam, Preserves
Nutrition Bars
Cider & Cocoa
Cold Drink Mixes
Creamers & Sweeteners
Fat Free & Lite Food
Gluten Free Food
Gourmet Food
Gourmet Jelly
Kosher Beverages
Kosher Food
Low & No Carb Food
Organic & Natural Food
Sugar Free Food
Aromatherapy
Diet Supplements
Family Planning
First Aid Supplies
Miscellaneous First Aid & Personal Health
OTC Medication
Skin Protection
Bathroom Supplies
Cleaning Supplies
Household Kits
Laundry & Garment Care
Mini Office Supplies
Baby & Toddler Care Kits
Baby & Toddler Oral Care
Baby & Toddler Skin Care
Baby & Toddler Soaps, Cleansers, Washes
Baby & Toddler Sun Protection
Individual Play
Multi-Player Games
Playing Cards
Mini World Garden
Outdoors & Accessories
Kits & Gifts
Personal Care
Specialty Food
Miscellaneous First Aid & Personal Health
Oral Medication
Topical Medication & Wipes
The Minimus Boutique™
Toys, Games & Figurines
Travel Accessories
Outdoors & Survival
Travel Size Kits & Gifts
New Products
Gift Certificates
Wholesale / Bulk Travel Size and Individual Serving Size Ordering
One convenient place for over the counter medication in travel sizes.
Email me when new products are added to this category.
You are using an outdated browser. Upgrade your browser today or install Google Chrome Frame to better experience this site.
Section 2 - Water Disinfection
Section 2 - Last-Minute Travelers
Travel Health Kits
Cdc yellow book 2024.
Author(s): Aisha Rizwan
Traveling With Medications
Supplies for preexisting medical conditions, general travel health kit supplies, travel kits when traveling with children, commercial medical kits.
Regardless of their destination, international travelers should assemble and carry a travel health kit. Travelers should tailor the contents to their specific needs, the type and length of travel, and their destination(s). Kits can be assembled at home or purchased at a local store, pharmacy, or online. Travel health kits can help to ensure travelers have supplies they need to manage preexisting medical conditions and treat any exacerbations of these conditions, prevent illness and injury related to traveling, and take care of minor health problems as they occur.
Instruct international travelers to carry all medications in their original containers with clear labels that easily identify the contents, the patient's name, and dosing regimen information. Although travelers might prefer packing their medications into small bags, pillboxes, or daily-dose containers, officials at ports of entry might require that medications be in their original prescription containers.
Travelers should carry copies of all prescriptions, including generic names, preferably translated into the local language of the destination. For controlled substances and injectable medications, travelers should carry a note on letterhead stationery from the prescribing clinician or travel clinic. Translating the letter into the local language at the destination and attaching the translation to the original document could prove helpful if the document is needed during the trip. Some countries do not permit certain medications. For questions about medication restrictions, particularly regarding controlled substances, travelers should contact the US embassy or consulate of the destination country.
A travel health kit is useful only when it is easily accessible. Travelers should always carry the kit with them (e.g., in a carry-on bag); sharp objects like scissors and fine splinter tweezers must remain in checked luggage, however. Travelers should make sure that any liquid or gel-based items packed in carry-on bags do not exceed size limits, although exceptions are made for certain medical reasons. For more information, call the Transportation Security Administration (TSA) at 866-289-9673 (toll-free, Monday–Friday, 8 a.m. to 11 p.m., and weekends and holidays 9 a.m. to 8 p.m.) or see the TSA Customer Service webpage. The US embassy or consulate at the destination country can also provide details.
Travelers with preexisting medical conditions should carry enough medication for the duration of their trip and an extra supply in case the trip extends for any reason. If additional supplies (e.g., glucose monitoring items) or medications are needed to manage exacerbations of existing medical conditions, these should be carried as well (see Sec. 3, Ch. 3, Travelers with Chronic Illnesses ). People with preexisting conditions (e.g., allergies, diabetes), should consider wearing an alert bracelet. Needles and syringes can be difficult to purchase in some locations, so travelers should take more than needed for the length of the trip. In addition, travelers needing needles and syringes will also be required to carry a letter from the prescribing clinician on letterhead stationery.
Boxes 2-06 , 2-07 , 2-08 , 2-09 , and 2-10 provide sample checklists of items travelers might consider including in their basic travel health kits. Provide travelers with needed details and instructions about any prescribed medications, including antibiotics for self-treatment of diarrhea, medications to treat altitude illness, and malaria chemoprophylaxis. Relevant chapters of this book offer additional suggestions for travel health kit contents depending on underlying health issues, itinerary, and planned activities or intended reasons for travel.
Box 2-06 Sample travel health kit checklist for travelers: prescription medicines & medical supplies
☐ Antibiotics for self-treatment of moderate to severe travelers' diarrhea (if prescribed)
☐ Antihistamines, epinephrine auto-injectors (e.g., an EpiPen 2-Pak), short course of oral steroid medications (for travelers, including children, with a history of severe allergic reactions or anaphylaxis)
☐ Antimalarial medication (if prescribed)
☐ Insulin and diabetes testing supplies
☐ Medicine to prevent or treat altitude illness (if prescribed)
☐ Needles or syringes (plus extras) for injectable medicines
☐ Prescription glasses/contact lenses (consider packing an extra pair of each)
☐ Prescription medicines taken regularly at home
☐ Sleep aids (if prescribed)
Pack all prescription medicines (+ a copy of the prescription) and any necessary medical supplies in a carry-on bag. Medicines should be in their original containers with labels that clearly identify contents, patient name, and dosing information. Consider wearing a medical alert bracelet or necklace if you have chronic illnesses or underlying health conditions.
Box 2-07 Sample travel health kit checklist for travelers: over-the-counter medications
☐ Over-the-counter medicines taken regularly at home
☐ Medicines for pain or fever, for example:
☐ Medicines (not antibiotics) for stomach upset or diarrhea, for example:
Antidiarrheal medication (e.g., loperamide [Imodium] or bismuth subsalicylate [Pepto-Bismol])
Packets of oral rehydration salts for dehydration
Mild laxatives
☐ Medicines for mild upper respiratory conditions, for example:
Antihistamine
Decongestant, alone or in combination with antihistamine
Cough suppressant or expectorant
Cough drops
☐ Medicines for motion sickness
☐ Sleep aids (non-prescription)
☐ Eye drops
☐ Nose drops or spray
Box 2-08 Sample travel health kit checklist for travelers: basic first aid
☐ Adhesive bandages and tape, multiple sizes
☐ Antifungal and antibacterial spray or creams
☐ Anti-itch gel or cream for insect bites and stings
☐ Antiseptic wound cleanser
☐ Commercial suture kit (for travel to remote areas)
☐ Cotton swabs
☐ Digital thermometer
☐ Disposable latex-free gloves
☐ Elastic/compression bandage wrap for sprains and strains
☐ First aid quick reference card
☐ Hydrocortisone cream (1%)
☐ Moleskin or molefoam for blister prevention and treatment
☐ Safety pins
☐ Scissors (pack sharp metal objects in checked baggage; small, rounded tip bandage scissors might be available for purchase in certain stores or online)
☐ Triangular bandage to wrap injuries and to make an arm or shoulder sling
☐ Tweezers (pack sharp metal objects in checked baggage)
Box 2-09 Sample travel health kit checklist for travelers: supplies to prevent illness & injury
☐ Antibacterial hand wipes or an alcohol-based hand sanitizer containing ≥60% alcohol
☐ Ear plugs
☐ Face masks
☐ Insect repellents for skin and clothing
☐ Latex condoms
☐ Mosquito net (for protection against insect bites while sleeping; can be pretreated with insect repellent)
☐ Personal safety equipment (for example, child safety seats, bicycle or motorcycle helmets)
☐ Sun protection (for example, protective clothing, sunglasses, sunscreen)
☐ Water purification method(s) if visiting remote areas, camping, or staying in areas where access to clean water is limited
Box 2-10 Sample travel health kit checklist for travelers: documents
☐ Contact information card (carry at all times) that includes the street addresses, telephone numbers, and email addresses of:
Family member or close contact remaining in the United States
Health care provider(s) at home
Hospitals or clinics (including emergency services) at your destination(s)
Insurance policy information
Lodging at the destination(s)
US embassy or consulate address and telephone number in your destination country or countries
☐ Copies of all prescriptions for medications, eyeglasses/contacts, and other medical supplies, including generic names; preferably translated into the local language of the destination
☐ Documentation of preexisting conditions (for example, diabetes or allergies) in English and preferably translated into the local language of the destination
☐ Electrocardiogram (EKG) if you have existing heart disease, including any known abnormal heart rhythms (arrhythmias)
☐ Health insurance, supplemental travel health insurance, medical evacuation insurance, and travel insurance policy numbers, carrier contact information, and copies of claim forms
☐ International Certificate of Vaccination or Prophylaxis (ICVP) card showing proof of vaccination, or an appropriate medical waiver, for travel to destinations where vaccinations are required by the country for entry
In addition to bringing the medical documents on this list, be sure to leave copies with a family member or close contact who will remain in the United States (in case of an emergency). Consider having electronic copies of documents, as well.
Box 2-11 provides a checklist of items travelers might consider bringing if they are traveling with children.
Travelers can obtain commercial medical kits for a wide range of circumstances, from basic first aid to advanced emergency life support. Companies also manufacture advanced medical kits for adventure travelers, customizing them based on specific travel needs. In addition, specialty kits are available for travelers managing diabetes, dealing with dental emergencies, and participating in aquatic activities. Many pharmacy, grocery, retail, and outdoor sporting goods stores, as well as online retailers, sell their own basic first aid kits. Travelers who choose to purchase a preassembled kit should review the contents of the kit carefully to ensure that it has everything needed; any necessary additional items should be added.
Box 2-11 Sample travel health kit checklist for travelers: supplies for children
☐ Baby wipes
☐ Change mat
☐ Children's medicine for pain or fever
☐ Insect repellent (avoid using products containing oil of lemon eucalyptus [OLE] or para-menthane-3,8-diol [PMD] on children <3 years old)
☐ Medicines taken regularly at home
☐ Motor vehicle restraints (for example, stroller, seatbelts, or car seat)
☐ Rash cream
☐ Sterilizing equipment for baby bottles
☐ Sun protection
☐ Thermometer
The following authors contributed to the previous version of this chapter: Calvin Patimeteeporn
Bibliography
Goodyer L and Gibbs J. Travel medical kits. In: Keystone JS, Kozarsky PE, Connor BA, Nothdurft HD, Mendelson M, Leder K, editors. Travel medicine, 4th edition. Philadelphia: Saunders Elsevier; 2019. pp. 61–4.
Harper LA, Bettinger J, Dismukes R, Kozarsky PE. Evaluation of the Coca-Cola company travel health kit. J Travel Med. 2002;9(5):244–6.
File Formats Help:
Adobe PDF file
Microsoft PowerPoint file
Microsoft Word file
Microsoft Excel file
Audio/Video file
Apple Quicktime file
RealPlayer file
Zip Archive file
Exit Notification / Disclaimer Policy
The Centers for Disease Control and Prevention (CDC) cannot attest to the accuracy of a non-federal website.
Linking to a non-federal website does not constitute an endorsement by CDC or any of its employees of the sponsors or the information and products presented on the website.
You will be subject to the destination website's privacy policy when you follow the link.
CDC is not responsible for Section 508 compliance (accessibility) on other federal or private website.
Skip to main content
Skip to site information
Language selection
Help us to improve our website. Take our survey !
Travel health kit
Why should i take a health kit when travelling.
A basic travel health kit is important no matter where you travel. First aid supplies and medications may not always be readily available in other countries or may be different from those available in Canada.
A good travel health kit contains enough supplies to prevent illness, handle minor injuries and illnesses, and manage pre-existing medical conditions for longer than the duration of your trip.
What should I pack in my travel health kit?
Basic first aid items.
It is essential to know how and when to use the first aid supplies in your kit. You may consider taking a first aid course before you travel.
You may want to include:
Adhesive bandages (multiple sizes) and adhesive tape
Alcohol-based hand sanitizer
Antiseptic wound cleanser (for example, alcohol or iodine pads)
Blister pads or moleskin
Disposable latex or vinyl gloves
Packets of oral rehydration salts
Safety pins and scissors
Tensor bandages for sprains
Thermometer
Tweezers for removing ticks, splinters etc.
Travelling with medications
Discuss the use of medications with your health care provider before departure and carefully follow the directions for use, including dosage and when to seek medical care. Bring more than enough medication to last your entire trip . Consult our Travelling with medications and What you can bring on a plane pages for more information.
Here is a basic list of medications to be included in your travel health kit:
Any prescription or over-the-counter medication you normally use
1% hydrocortisone cream to treat minor skin irritation, such as itching caused by bug bites or poison ivy
Allergy medication, such as an antihistamine, or epinephrine prescribed by your doctor, such as an Epinephrine auto-injector (EpiPen®)
Anti-diarrheal medication
Anti-motion sickness medication
Antifungal and antibacterial ointments or creams to apply to wounds to prevent infection.
Cold and flu medications, such as decongestants, cough suppressants or throat lozenges
Pain and fever medication, such as acetylsalicylic acid (e.g., Aspirin®), ibuprofen (e.g., Advil®), or acetaminophen (e.g., Tylenol®)
Stomach and intestinal medication, such as antacids and laxatives
If recommended, destination-specific medication, like those for malaria or high-altitude sickness
If you need to use needles or syringes, take more than enough to last for your entire trip and carry a medical certificate from your health care provider explaining that the needles or syringes are for medical use.
Other items
You may include these items depending on personal preference, destination, and activities:
Aloe gel for sunburns
Adequate supply of condoms
Ear plugs to reduce noise or stop contaminated water from entering the ear canal
Extra pair of glasses or contacts (or a copy of your prescription)
Insect repellent containing DEET or Icaridin
Mosquito net
Saline eye drops
Water purification filter or tablets
Contact card
Carry a card with the following information in case of a medical emergency:
Name, address, and phone number of a family member or friend in Canada
Name and phone number of your health care provider in Canada
Address and phone number of your accommodations at your destination(s)
Address and phone number of hospitals or clinics at your destination(s)
Address and phone number of the Canadian Embassy, Consulate, or High Commission in your destination country/countries (you might also consider carrying the Emergency Contact Card )
Emergency contact phone number from your travel health insurance provider
Before you go, don't forget to register with the Registration of Canadians Abroad service and stay connected to Canada in case of an emergency abroad or at home.
Proof of your insurance coverage
Always carry proof of your health insurance coverage when travelling. Consult our page on travel insurance for more information.
Immunization record
Carry a copy of your immunization record in your travel health kit. Include your original International Certificate of Vaccination or Prophylaxis for yellow fever, if you have one.
For a printer-friendly travel health kit checklist, click here .
Sickness or injury
Insect bite prevention
Travelling with medication
Receiving medical care outside Canada
Travel insurance
Vaccination
What you can bring on a plane
Thank you for your help!
You will not receive a reply. For enquiries, please contact us .
Type 2 Diabetes
Heart Disease
Digestive Health
Multiple Sclerosis
COVID-19 Vaccines
Occupational Therapy
Healthy Aging
Health Insurance
Public Health
Patient Rights
Caregivers & Loved Ones
End of Life Concerns
Health News
Thyroid Test Analyzer
Doctor Discussion Guides
Hemoglobin A1c Test Analyzer
Lipid Test Analyzer
Complete Blood Count (CBC) Analyzer
What to Buy
Editorial Process
Meet Our Medical Expert Board
How to Travel With Medications
Stay Healthy and Save Money
If you plan to travel to a foreign country, it is important that you provide for your medication needs before leaving. An illness in the middle of your trip can ruin your vacation and cost you money to get needed medications.
Depending on the circumstances, buying medications in foreign countries can be expensive. Moreover, in some countries, you may be at risk of getting a counterfeit drug.
By thinking ahead and packing smart, you can stay healthy and enjoy your time. This article will help you understand what you need to know about traveling with over-the-counter and prescription medications.
Organize a Health Kit
The Centers for Disease Control and Prevention (CDC) recommends that travelers assemble a health kit containing current prescription medications and over-the-counter (OTC) drugs that can be used to treat minor problems. What you include in your travel health kit depends upon your destination and length of travel.
You also should anticipate some disruption in travel plans and take extra medication so you do not run out. For example, you do not want to be stuck in an airport for an extra day without your diabetes medication or pain medication used to treat arthritis.
Which OTC Medications Should I Pack?
Since it is not practical to pack your entire medicine cabinet, your travel destination and your itinerary may help you decide which over-the-counter medications to buy for your kit.
For example, you are less likely to have diarrhea from drinking water in Canada than in Mexico. And, if you are planning a walking trip in London, you are less likely to need an anti-motion sickness medication.
The following are some basic medications to consider:
Anti-diarrhea medication: Foodborne illness is very common and may cause diarrhea in up to 30% of travelers. This is especially common in parts of Central and South America, Africa, and Asia. Pack Imodium (loperamide) or Pepto-Bismol (bismuth subsalicylate).
Antihistamine: To treat an allergic reaction, pack an antihistamine that will not make you drowsy, such as Claritin (loratadine).
Anti-motion sickness medication: For a bumpy plane or boat ride, pack some Dramamine (dimenhydrinate).
Medicine for pain or fever: Pack your preferred painkiller, such as acetaminophen or ibuprofen.
Mild laxative or stool softener: Changes in your eating routine and access to different foods can cause constipation . Pack a laxative containing bisacodyl such as Dulcolax or a stool softener such as Colace (docusate).
Antifungal ointment or cream: Fungal infections of the skin, such as ringworm and athlete's foot are common, especially in warm climates. Pack a tube of Tinactin (tolnaftate) or Lotrimin (clotrimazole).
Antibacterial ointments or creams: To help prevent a skin infection from a minor cut or scrape, pack a tube of Neosporin Ointment (polymyxin B, bacitracin, and neomycin).
How Do I Manage My Prescription Medications on a Trip?
Before you leave for your trip, see your healthcare provider to get an ample supply of all your prescription medications. Also, talk to your practitioner about your change in schedule and ask when to take medications if you are moving through different time zones.
If you are traveling to a country with malaria , talk with your healthcare provider about getting a prescription for a medication to prevent malaria, such as Lariam (Mefloquine), Malarone (atovaquone, proguanil), or doxycycline (the CDC has a guide to each of the available medications, some of which are recommended for certain areas).
If your destination is a country that puts you at high risk of diarrhea or other bacterial infections, ask your practitioner about the possibility of getting a prescription for an antibiotic, such as Cipro (ciprofloxacin).
Talk to your pharmacist about drug-food interactions. Since your diet may change during your trip, your pharmacist can advise you about foods that could affect your medications.
Pack your travel health kit, including your prescription medications, in your carry-on luggage. Make copies of your prescriptions and pack them with your medications. You should also leave a copy of your prescriptions at home with a friend or family member.
Make a list of your medications, including the generic names and brand names, and what conditions the medications treat. That will make it easier to find a replacement if you run out of or lose your medications .
Will I Have Problems Crossing Borders With My Medications?
If you use a controlled substance, such as a sedative, tranquilizer or narcotic pain medication, make sure you obtain a letter from your healthcare provider, on the practitioner's stationery, stating why you need the drug.
Without such a letter, these medications may not be allowed into another country or allowed back into the U.S. when you return.
Likewise, you should have a letter from your healthcare provider if you take any medication by injection and you have to carry needles and syringes.
Make sure that all medications are labeled properly. The safest way to carry your medications is in the original bottles, which will also speed the process if your carry-on bags are inspected (this applies to vitamins and supplements as well).
However, if you do not have enough space for the bottles in your carry-on, you can transfer them to small plastic bags. When you have your prescription filled, the pharmacy will give you a print-out that usually has a tear-off section on the top that has the same information as the label on your medication container. You can enclose this tear-off sheet in the plastic bag.
But note that the Transportation Security Administration—TSA— clarifies that although they do not require travelers to have medications in their original pharmacy-provided containers, "states have individual laws regarding the labeling of prescription medication with which passengers need to comply."
You'll also want to make sure that the name on your prescriptions , pill bottles (or tear-off sheet if you're packing your medications in a bag or pill sorter), and ID or passport all match.
If you have a liquid medication, TSA doesn't require it to be less than 3.4 ounces (the rule that applies to most other liquids), but you do need to tell the TSA agent that you have medically necessary liquids in your bag when you start the screening process at the airport.
Even with all of that planning, it's important to also have a clear understanding of the laws and regulations in your destination country. In some cases, you might find that a particular destination's rules simply aren't compatible with a medication that you take , and you may want to consider a different destination instead.
You can discuss the specifics with your healthcare provider, your pharmacist, and the U.S. embassy in the country you're considering visiting . The embassy will be able to tell you whether a medication you take is banned in the country or only allowed in limited quantities.
Where Can I Get More Information Before I Leave on My Trip?
Centers for Disease Control and Prevention: The CDC maintains an excellent Travelers' Health website that includes a wide range of information about travel issues related to health. One section of the site has an interactive map that provides access to health information for each country. And their traveling abroad with medicine page is a must-read if you're planning a trip outside the U.S. and will need to bring medication with you.
Transportation Security Administration (TSA): The TSA provides online information for travelers with disabilities and medical conditions, and it explains the current requirements for how to go through airport security with medications.
U.S. Department of State: The State Department maintains a travel website that provides a profile about the current status of every country in the world. These profiles include information about health-related issues and often highlight issues with prescription medications.
Transportation Security Administration : TSA has a helpful page about disabilities and medical conditions . It includes a tool that allows you to select from among a range of common disabilities and medical conditions to see exactly what you need to know about the screening process and any steps you might want to take in advance to make it as smooth as possible.
Traveling with medications is common, but does require some advance planning. It's generally advisable to pack medications in your carry-on luggage, and to have copies of your prescriptions with you. Liquid medications can be brought onboard aircraft even in quantities greater than the limits that apply to other liquids, but you'll need to notify the TSA screening agent of your liquid medication. For controlled substances, you'll need a letter from your medical practitioner, explaining why you need the medication. And there are some countries where certain medications simply aren't allowed, even though they're prescribed in other countries.
A Word From Verywell
Staying healthy on your trip can save you a lot of money. Out-of-pocket medical expenses in a foreign country can be enormous. Make sure to purchase travel insurance before you leave and pack your medications !
Centers for Disease Control and Prevention. Travelers' Health .
Centers for Disease Control and Prevention. Choosing a Drug to Prevent Malaria .
Transportation Security Administration. Can You Pack Your Meds in a Pill Case and More Questions Answered .
Centers for Disease Control and Prevention. Traveling Abroad with Medicine .
Mohn, Tanya. New York Times. How to Make Sure You Travel with Medication Legally .
Transportation Security Administration. Disabilities and Medical Conditions ; and TSA Cares: Traveling with Medication ; and Can you pack your meds in a pill case and more questions answered .
By Michael Bihari, MD Michael Bihari, MD, is a board-certified pediatrician, health educator, and medical writer, and president emeritus of the Community Health Center of Cape Cod.
By clicking "Accept All Cookies", you agree to the storing of cookies on your device to enhance site navigation, analyze site usage, and assist in our marketing efforts.

DIY: A Travel Medicine Kit Checklist That Fits in Your Carry On
This post may contain affiliate links. As an Amazon Associate I earn from qualifying purchases.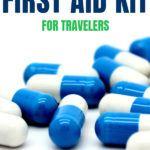 A travel medicine kit is an essential part of packing. Getting sick on vacation is miserable , but sooner or later, it happens to everyone. I seem to get hit with a bad cold every year while traveling (those darn airplane germs!) and my husband is so sensitive to stomach issues we call him "the canary in the coal mine".
The good news is that it's remarkably easy to find just about any medication anywhere in the world — but it often takes a big chunk of time, especially if you're staying in small towns or rural areas where you have to drive a long distance to the nearest pharmacy. And take my word that you don't want to get food poisoning at 1am and have to wait until morning for a store to open to get supplies.
The faster you can solve your problem, the better. But unlike Mary Poppins, I can't carry everything all the time — there has to be a balance between having enough to be useful without weighing you down.
After tons of travel, I've created a comprehensive, mini first aid kit. This DIY first aid kit is quick and cheap to make plus has all the essentials. When you're not traveling, throw it in your day bag for local adventures or keep it in your car so it's always handy.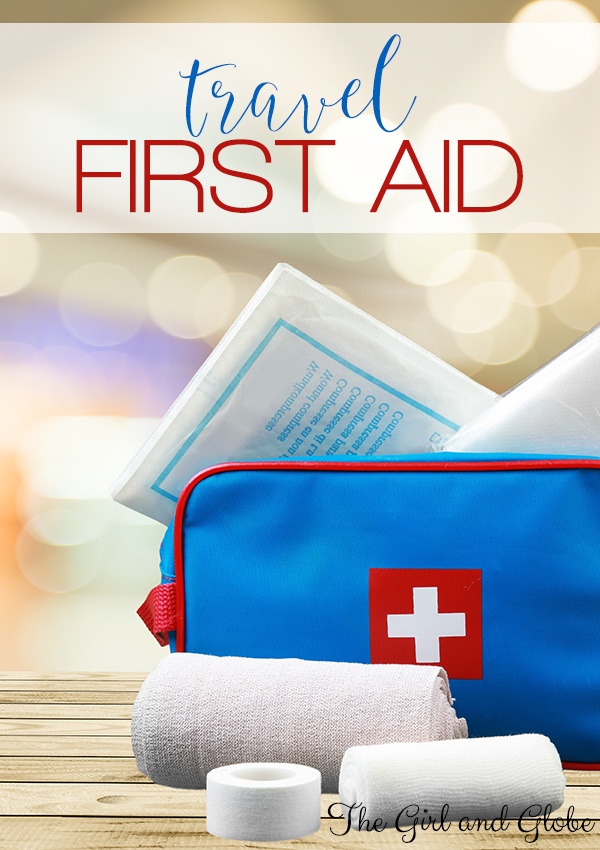 Travel Medicine Kit Basics
Although you can buy a pre-packaged travel emergency kit, I recommend tailoring it to your specific needs. That way you're 100% familiar with what's in it ahead of time and have products you trust.
Generally speaking, there are three sets of items that should be on your travel first aid kit list:
Medications You Definitely Need (prescriptions you use at home on a regular basis + special medications for your destination, such as something to help with altitude sickness)
First Aid Items You Commonly Use (in my case, that's band-aids for a myriad of adventure activities + ibuprofen as the "all-purpose drug" for fevers, muscle soreness, and headaches)
Items You Can't Get Easily at Your Destination (I include items I'll want immediately in this category; i.e. anti-diarrheals, so you can solve the problem at 3am instead of running to a store)
Your first aid packing list might change a little for every trip. You can take just the necessities for a weekend in New York City but will need a more comprehensive first aid kit for remote destinations.
Organizing Non-Prescription Medications
No one wants to pack a dozen pill bottles in their carry-on! Besides, it's highly unlikely you'll need all 200 aspirin! Better to condense a 2-3 day supply into a more compact case. That's likely all you'll need — if that! — but in any case, it's at least enough to buy you time into you can restock during your trip.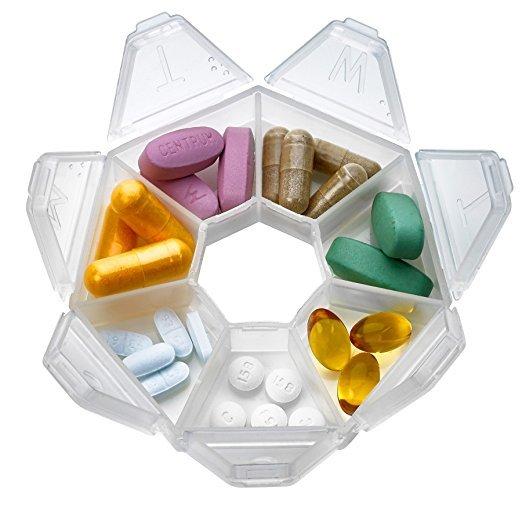 That's why I use a standard 7-day pill case to organize my over-the-counter medication. Instead of using each compartment for one day's worth of pills, I use each space for a single type of medicine. So, for example, Monday will hold ibuprofen and Tuesday will hold allergy meds.
Just be sure to label, either by writing with a Sharpie marker right on the case or taping a legend to the back.
I'm sure you can find these pill organizers at your local pharmacy, or you can order a basic pill case on Amazon .
These are the 7 medications I divide in my organizer, although you can tweak it for your own travels:
Ibuprofen (I prefer it for pain relief but you could easily substitute Tylenol or aspirin)
Decongestants (after ibuprofen, this is the most reached-for drug I pack; airplanes are a hotbed for germs!)
Antihistamines
Anti-diarrheal
Antacids or indigestion meds
Motion sickness meds
For me, it's lactaid, but this is also a great spot for vitamins or probiotics
Pick the Perfect Bag
My first aid kit is about the size of a paperback book, giving me enough space to work with without weighing me down. I keep it stocked with essentials so I can "grab and go" for most trips without having to worry about a last-minute supply run.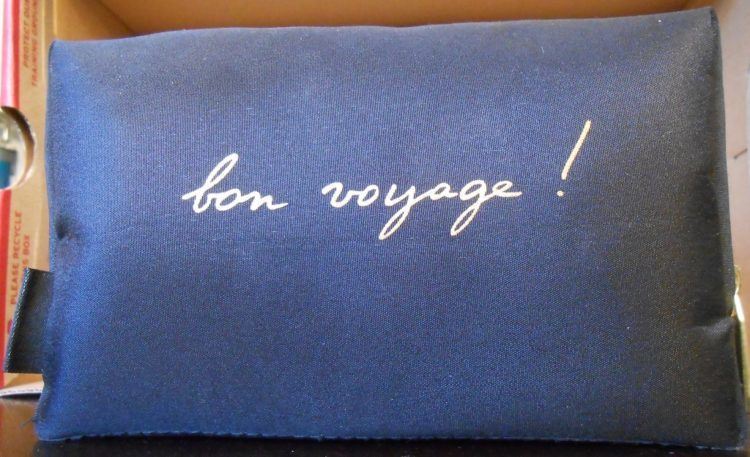 First Aid Kit Supplies:
My over-the-counter pill box
Bandages (I prefer ones with built-in antibiotic cream for convenience)
Antiseptic wipes for minor cuts
Throat lozenges
All-purpose first aid balm (hint: Green Goo works great for bites and stings, is all-natural, and the TSA considers it a solid for packing purposes)
Moleskins for blisters
Oral rehydration salts – for cases of food poisoning, over-exhertion, or one too many late nights
Ginger chews (for nausea)
For those of you thinking this is overkill, yes, you can buy premade kits. Here's the problem: the cheap ones are worthless: you'll get bandages that don't stick and so few pills that you'll be replenishing them after one trip anyway. And you'll likely get a few medications you've never tried before, which would make me really nervous if I was far from a hospital.
The best travel first aid kit is made by Adventure Medical. It's crazy comprehensive and probably bulkier than need be, but I trust all the medical supplies in it. (Making your own will be cheaper, but obviously not as easy).
Don't Overstuff Your First Aid Kit Contents
I don't bother packing items that I don't use at home, but if these are more common in your household medicine cabinet, you might want to bring them with you while traveling:
Medical equipment you may need (i.e. syringes, inhalers, epi-pens)
Aloe wipes or other sun relief items (I may not bring aloe, but I do pack sunscreen!)
Multi-vitamins and other nutritional supplements
Antifungal gels or creams
Separate antibacterial ointment
Disposable gloves
Elastic bandage wrap
Thermometer
Medical Tape
Remember you don't need a lifetime supply of everything, so count out what you'll most likely need and leave the rest at home. I find small GoTubbs to be a good size for packing specialty items.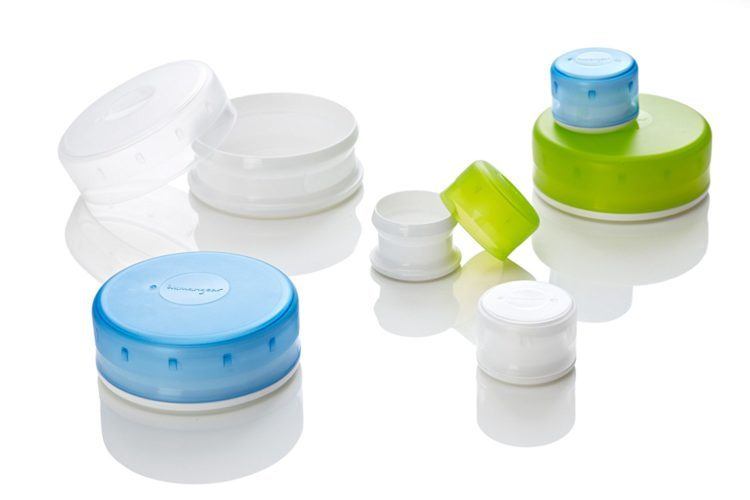 Be Smart About Your Travel Health Your first aid packing list is just one piece of the travel health puzzle. Particularly when traveling abroad, you should start by researching if there are any diseases that are common in that area. The CDC has an official traveler health resource to get you started on things like zika virus, malaria zones, etc. (although I find the UK version easier to navigate). For many destinations, especially in tropical countries and/or developing nations, you may also need to ask your doctor about travel vaccines. Read my complete guide to budgeting for travel immunizations . Lastly, it's always a smart idea to purchase travel insurance which will help cover health care costs if you seek medical treatment abroad or if you need emergency help. I always purchase through RoamRight , but no matter who you choose, you should educate yourself about policy options .
The Most Important Tips for Your Travel Medical Kit
If you've got safe drinking water and health insurance and wash your hands often, that'll get you most of the way there.
My last piece of advice when it comes to a travel first aid kit is to make sure it's accessible! If you get a headache onboard an overnight flight but your first aid kit is in your checked suitcase, it does you no good.
Make sure what you need is easy to get to when you need it. That's a mistake I'll only make once!
* * *
DIY Travel First Aid Kit List
A first aid kit prepares you for illness, common injuries, and minor accidents. Homemade first aid kits can pack small to fit in suitcases, purses, or cars.
Instructions
Divide over-the-counter medications into small dosages to save on space.
I recommend restocking when you get home from a trip so you're ready to "grab and go" when you pack for the next one!
Recommended Products
As an Amazon Associate and member of other affiliate programs, I earn from qualifying purchases.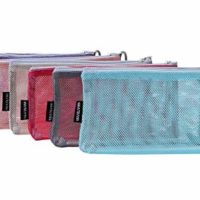 What's in your travel medicine kit?
Is there something different in your carry-on first aid kit? Do you have other travel tips?
22 thoughts on "DIY: A Travel Medicine Kit Checklist That Fits in Your Carry On"
On every leg of air travel I wear a new paper mask covering nose and mouth. I put it on as soon as the plane doors close, removing it just long enough to eat and drink. Two reasons: 1- So I don't catch the cold other travelers have; 2- Because the air is so dry on planes, I appreciate being my own humidifier.
Sounds like the perfect size kit. I travel with very little because I tend to purchase meds if I need them at my destination, but anti-diarrhea meds and nausea medications are two that I ALWAYS have with me. Since I lead tours, I can't be feeling too ill to go out with the group! Those two things usually get me through the day, no matter how sick I am and then I can spend the night in the bathroom if need be, lol.
Before traveling, we prepare our bag with some essential things which we think can be used in journey and first aid bag with proper medication tools is one of those essential things, Make a list of all tools and check before leaving whether all tools present on the list are in the first aid bag or not, I think all tools mentioned in the above post cover everything, but I like the idea of bringing new paper mask, thanks céline bouchard for mentioning this idea in your comment.
Hi can I buy your bag?
@Sabina, What bag do you want to buy? You can make your own easily!
I also bring small scissors to cut the moleskin. One thing about first aid packing that is such a pain is the common recommendation to bring all prescription medications in their original containers, particularly for international travel. On the one hand, that is the safest in case you were to be detained or questioned, but on the other, it adds a lot of bulk to packing that otherwise could be reduced in size. What are your thoughts on that?
@LeRainDrop, Almost everyone I know packs their prescription meds in a pill box rather than original containers. I'd bring a paper detailing meds/dosages + physician's name and phone number, just in case. (I'd be MORE conservative if you have highly controlled substances, like pain meds)
Thank you so much! I have a handful of prescriptions but no controlled substances, and I got the comprehensive letter from my doctor detailing all my medicines. I wish I found your site earlier, as I'm packing right now for an extended trip to Guatemala in two days, and your site provides a great wealth of info!
Thsis is great info. I'm packing for a trip right now, and will be including these items in my bag for sure.
This is a great list! I never leave home without a fully stocked first aid kit. You never know when the kids are going to hurt themselves.
@Audrey, Or the adults 😉
My wife is responsible for the kit in our family. I'm glad she is, I would have forgotten half of these things!
@Scott, I'd forget too without a list…
Great idea. I never seem to have the right things when I pack. Now I can just use your list and be prepared when we travel. .
Hi Becky, It was great to meet you at WITS17 this year. I always make sure that we have a first aid kit in our car, since we have four children and an accident prone dad of the house!
@Natasha, Pleasure to meet you also…great conference! Funny how sometimes it's the parents who are more accident prone than the kids.
This is not exactly gear but: Don't forget to call your wireless carrier to find out what options it offers for traveling wherever you are going. Accidental roaming can be very expensive, and most carriers offer options that are much more economical.
@Paula, Totally true! It's best to have a set plan that works in your budget or buy a local sim card on arrival.
Pingback: 5 Easy Tricks for Making Your Summer Travel Less Stressful (Hint: Wine is NOT on the List) – A Third Life Crisis
I totally agree with you in that the things you need to pack in your first aid kit will depend on the place where you are going. It is important to understand what type of dangers you might be exposed to in order to have the best supplies on hand to avoid any serious accidents. We are planning on taking a camping trip in a few days and wanted to make sure we had the best first aid kit for the job, so I'm glad I found your page.
@Marcus, Hope your adventure was a success!
Excellent and honest post. I found this much useful information, as to what I was exactly searching for packing tips. Thanks for such post and please keep it up.
Leave a Comment Cancel Reply
Your email address will not be published. Required fields are marked *
What's the Buzz
The bee healthy blog.
Best Medications to Take With You While Traveling
Written by Juhi Modi Medically reviewed by HaVy Ngo-Hamilton, Pharm.D. | Updated May 20, 2022
Packing for a trip can be both stressful and exciting, especially if you're headed overseas. But while it's fun to pick out sundresses and board shorts to wear on vacation, you can't afford to forget a medical kit. This article will talk about some of the best travel medications that can help you enjoy a healthy trip.
First…Evaluate Your Travel Style
The medicines you pack in your travel kit will largely depend on the type of trip you're taking and your destination.
Medications to Bring for Travel Within the US
Say you're going on a road trip across major cities in the US — it's unlikely you'll need to carry many medicines since you'll always have access to a doctor's office and pharmacies.
On the other hand, if you're going on a physically active trip, such as hiking and camping in the wilderness for several days, you'll need a well-stocked medical kit with first aid items to ensure you can take care of common travel ailments.
Headed on a cruise ship vacation? There's usually a medical clinic on board, but it's helpful to have common over-the-counter medicines like pain, nausea, and fever medicine in your medical kit.
Medications to Bring for International Travel
If you've got a longer international trip coming up, you might just have to bring a mini pharmacy with you, depending on where you're headed. When you travel to other countries where hygiene measures contrast your usual preference, your germ exposure skyrockets, especially if you're using public transport and visiting a busy major city.
While abroad, you are at increased risk of infections like traveler's diarrhea from contaminated food or unfamiliar diets. Also, it's possible you won't have access to healthcare like the US in a remote country. Moreover, medicines and medical treatment may be less regulated, and English may not be widely spoken. Carefully packing your medical kit is especially important if you're going away for an extended period.
Lastly, what travel medication you bring varies greatly from person to person. If you're traveling solo and are generally healthy and hardy, you might get away with bringing only the bare minimum of travel meds. On the other hand, if you've got kids or older people in your party, it makes sense to bring medicine for most common ailments.
The medications you carry can help bring temporary relief from an uncomfortable sickness until you return home. Your past few trips can tell you what kind of medications to pack in your travel medical kit, but here are the essentials.
Prescription Medications
Always take enough prescription medicines with you on any trip, whether your destination is in the US or overseas. It's a good idea to carry sufficient medicine for the duration of your trip plus a few extra days since finding a replacement of the exact brand and dosage can sometimes be challenging. Plus, you might need to see a doctor before getting your prescription filled in a new destination.
Make sure you pack your prescription medications in your carry-on bag. If that's not possible, keep at least 2-3 days' worth of medicines in your carry-on just in case your checked bag gets lost.
Keep your doctors' phone numbers and a copy of your prescriptions on you in case you need a refill while away. Always carry prescription meds in their original packaging with your name clearly legible.
Lastly, if you're headed overseas, visit a travel clinic to get any required shots and prescriptions for travel medication such as malaria tablets .
Over The Counter Medicines
Here are some medications you won't regret packing in your bag for your next trip.
Anti-Diarrheal Medication
Given all the new food you're going to try, it's important to have an OTC anti-diarrheal medication such as loperamide (Imodium) and bismuth subsalicylate (Pepto Bismol). Also, carry some electrolyte tablets in your medical kit to prevent dehydration if you do get diarrhea. Since it's practically impossible to avoid unhealthy habits or adventorous foods while on vacation, it's worthwhile to carry antacids for relief from acid reflux after big meals. If acid reflux is a common problem, avoiding meals before bed can minimize symptoms in comparison to taking antacids.
Traveler's diarrhea can be a nightmare, but the changes in your diet and routine can also cause the opposite problem, i.e., causing you to get blocked up. Drinking water and eating a fiber-rich diet should help, but a mild laxative like bisacodyl (Dulcolax) is worth including in your medical kit for relief from constipation.
Pain and Fever Medicine
Jet lag-induced headaches, backache from lifting luggage, achy feet from walking, and sleeping in beds that aren't your own can all cause aches and pains that can suck the fun out of your vacation. An over-the-counter pain and fever medication such as acetaminophen (Tylenol) and ibuprofen (Motrin) can effectively treat minor aches and pains. It's worth noting that these drugs are usually easily available at a local pharmacy.
Motion Sickness Medicine
When you're on the move in planes, trains, and automobiles, and of course, on boat rides, you can get shaken about, leaving you feeling nauseous and queasy. If you or someone in the family suffers from motion sickness, carry some motion sickness medicine like dimenhydrinate (Dramamine). Scopolamine is another option and may work better for some, but dimenhydrinate has been reported to be more effective.
Antihistamine
When you're traveling, various things in your new environment can trigger allergies. If you don't want to suffer and ruin your trip with constant sniffling, include an over-the-counter antihistamine in your medical kit packing list. OTC antihistamines such as loratadine (Claritin) and diphenhydramine (Benadryl) can effectively relieve allergy symptoms. Warning: If you're driving, make sure the antihistamine is a non-drowsy generation.
Cold Remedies,Cough Drops, and Congestion
Common colds are usually self-resolving; however, the symptoms of a cold or a sore or ticklish throat can be very uncomfortable when you're traveling. A cough suppressant or OTC cold remedy can help to keep you more comfortable. It is common for throat irritation to be caused by sinus drainage. In situations such as these, medications designed to relieve congestion, stuffy nose, and watery and itchy eyes are preferred. Examples include pseudoephedrine (Sudafed) and guaifenesin (Mucinex).
Long flights can leave you jet-lagged and unable to enjoy your trip. A sleep aid such as melatonin can help to reset your body clock. Melatonin is a natural hormone in the body and is available in supplement form. It is not habit-forming, and you can take it for a few nights to regulate your sleep cycle. Melatonin can help you sleep on flights or if you want to catch a nap in a noisy place. Just take it about 30 minutes before you want to sleep.
Ointments and Creams
Minor cuts and scrapes can happen anytime, more so when you're on the move. Keep an over-the-counter antibiotic ointment such as Neosporin or bacitracin in your first aid kit when you're traveling. Also, OTC hydrocortisone cream is a must, especially if you'll be spending time outdoors. It can relieve redness and itching from poison ivy, insect bites, and other rashes.
So, that's our list of essential medicines for your travel kit. Pack these for your next trip, and keep your fingers crossed that you won't need them!
Related Articles
Hand Sanitizer
5 Ways to Stay Healthy During Winter in Quarantine
Demodex Folliculorum: Mites on Your Face?
What is CBD and How Does It Work?
Benefits of Quitting Caffeine
What Are Electrolytes and Why are They So Important?
What Foods Can You Eat 2 Days Before a Colonoscopy?
When Should You Go to the Hospital for a Fever?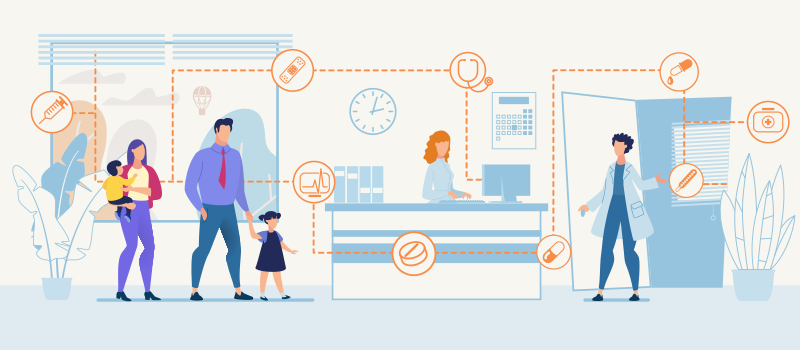 When to Go to the ER vs. Urgent Care
The Difference Between Pharmaceutical Supplements and Nutraceuticals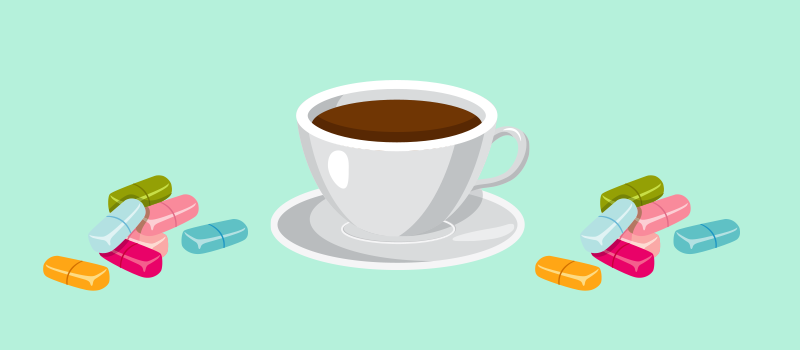 What Medications Should Not Be Taken With Caffeine?
About BuzzRx
In the News
What's the Buzz Blog
Get a Discount Card
Download the App
Giving Back
Find a Pharmacy
Drug Categories
How it Works
Download the FREE app!
Prescription savings categories.
ADD and ADHD
Alzheimers and Dementia
Anxiety and Panic Disorder
Asthma and Respiratory
Baldness Treatment
Bipolar Disorder
Bladder and Prostate Health
Cancer Treatment
Circulatory
Cold and Flu
Diet and Weight Loss
Digestive Aids
Erectile Dysfunction
Hair & Scalp Treatment
Heartburn and GERD
Heart Health
High Blood Pressure
High Cholesterol
Hormone Treatment
Immune Health
Injectables
Kidney Health
Malaria High Fever
Mental Health
Miscellaneous
Multiple Sclerosis
Oral and Dental Hygiene
Osteoporosis
Pain Relief
Smoking Cessation
Substance Withdrawal
Vitamins and Supplements
Women's Health
© 2023 BuzzRx.com
This is not insurance. Full disclaimer .
Privacy Policy
Terms of Use
Accessibility Statement
Disclosure Policy
Collection Notice
Privacy Center
Cookies Preferences
Transparency In Coverage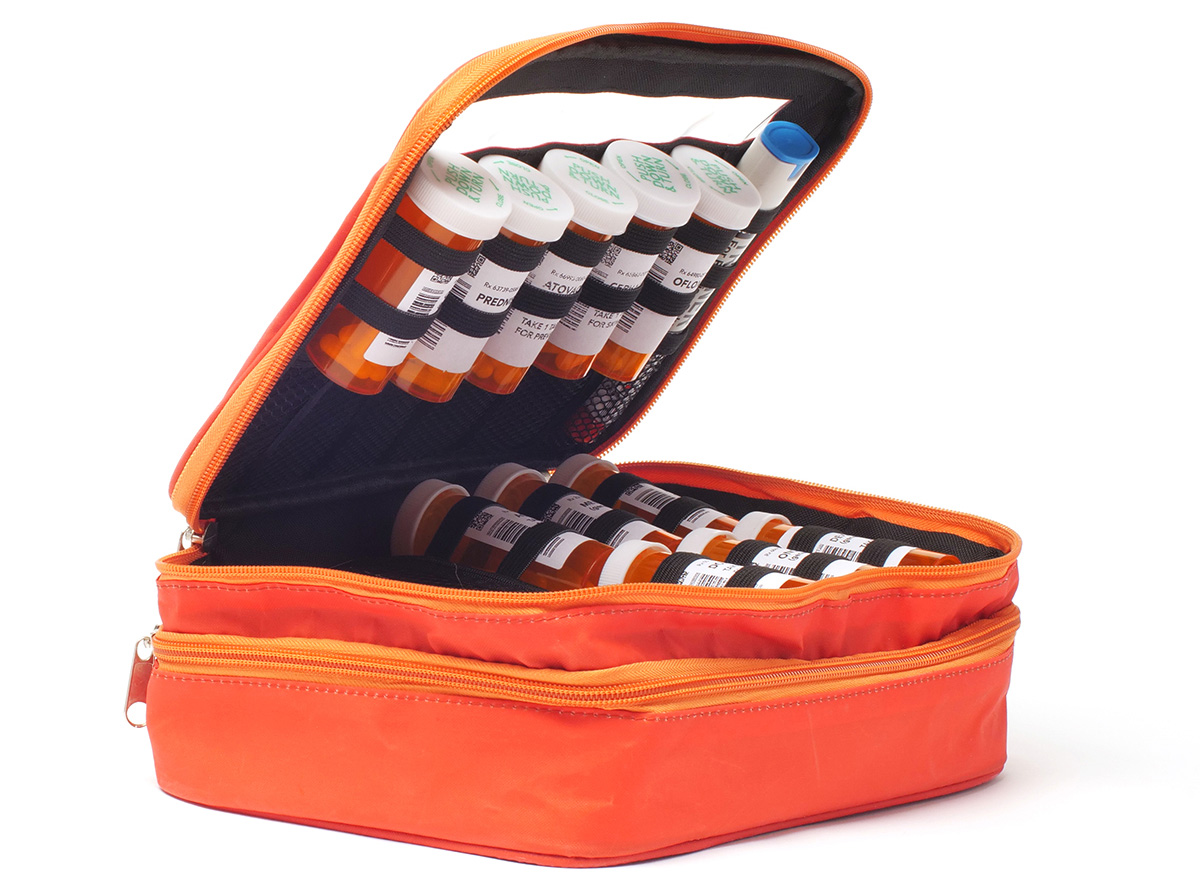 YOUR PERSONAL EMERGENCY ROOM
Life-saving medications for off-grid living and travel.
Meet Duration Health, the healthcare system you own and control. Medications you might need if you get sick — prescribed in advance by our doctors and shipped to you.
Rx medications, like antibiotics, antivirals, anti-nausea, malaria prevention, EpiPen and more
Online doctor consultation for prescriptions
Field guide + Softshell case
Access to our doctors for a year
Customized for adults and kids by our Board-Certified emergency medicine physicians
"This is the ultimate medicine cabinet for most emergencies" —Forbes
Trusted by The North Face Global Athlete Team

JOIN THE MOVEMENT
Choose a base kit to get started.
HOME • TRAVEL • SPECIALTY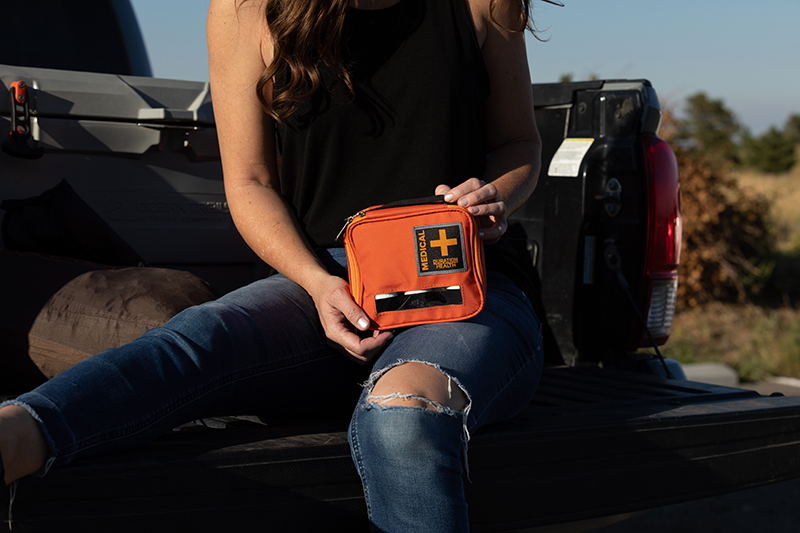 LIFESAVER FAMILY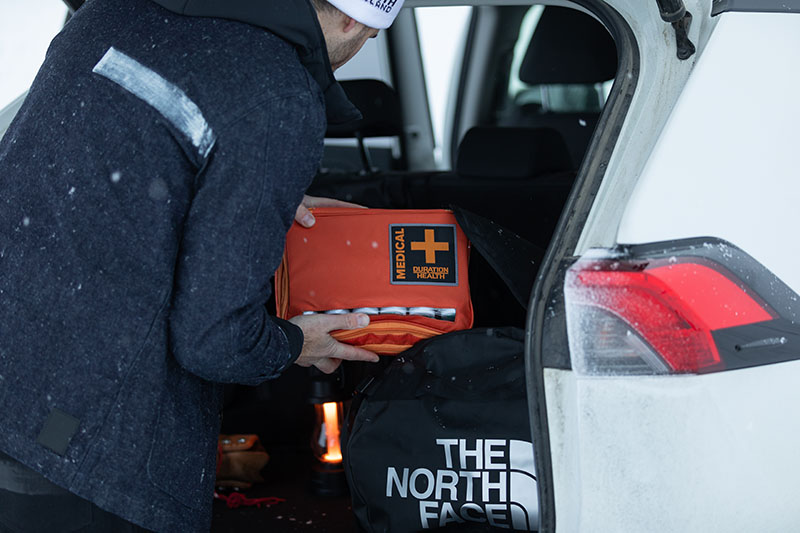 LIFESAVER AED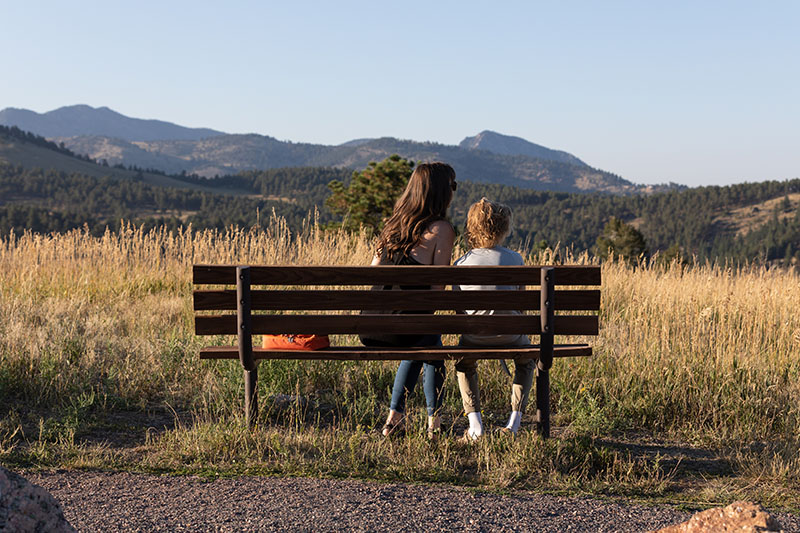 LIFESAVER AED FAMILY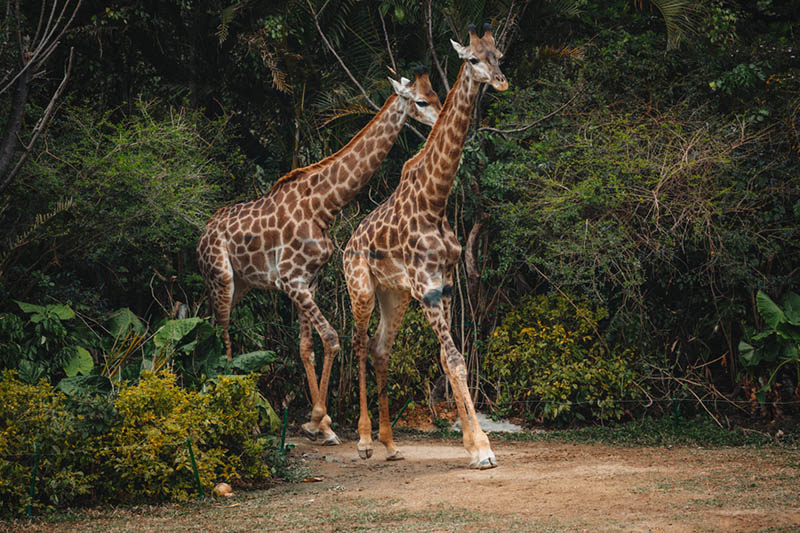 LATIN AMERICA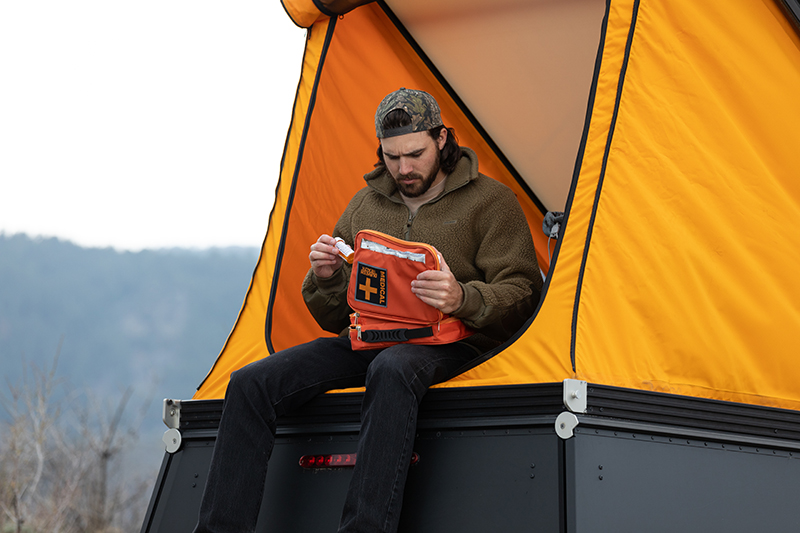 WOMEN'S HEALTH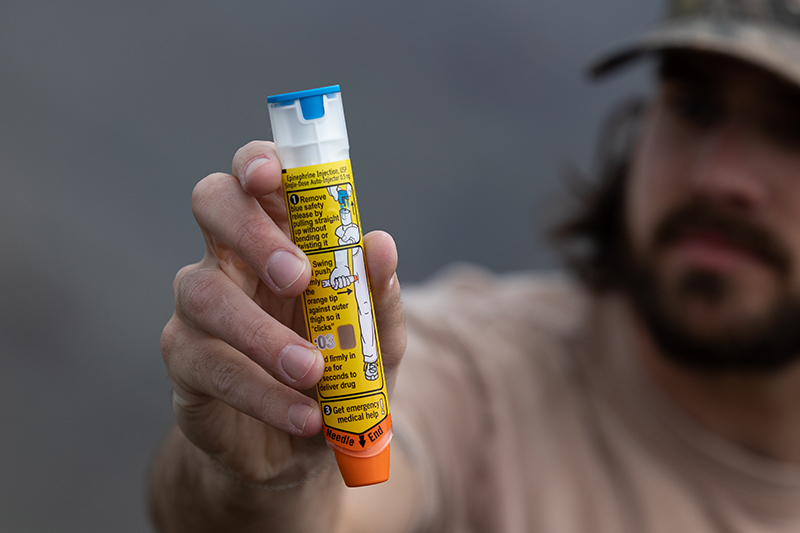 FOOD ALLERGY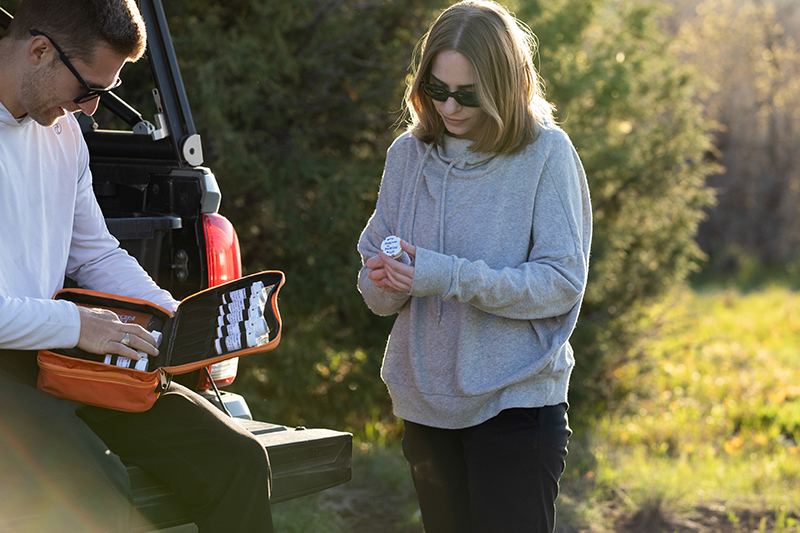 MEDICAL PROVIDER TO
The north face global athlete team.
The world's top expedition athletes rely on Duration Health in the most remote regions on Earth

Proud Affiliate of the Wilderness Medical Society
"Duration Health mixes telemedicine with a survivalist mindset to sell medical go-bags — basic prescription drugs someone might need while traveling or trapped at home" —Axios
"They also add fully customizable medications for off-grid environments and the price of the kit includes an online doctor visit for prescriptions and advice" —Forbes

Jackson in Washington
"My wife and I are both health care professionals. I'm a prepper and a back country hunter. This process was very easy and gives us peace of mind that we'll have essential meds when a trip to the pharmacy isn't on the agenda. The guide and physician walk through were top notch."
Ashley in Hawaii
"I am overly happy with the level of customer service, medical advise/consultation, the kit itself and the education. Duration is pioneering a new way of being able to go off grid by empowering us to have the medical supplies we need until we can reach professionals. Every family should have one for emergencies."
Justin in Florida
"The kit was tailored to my needs. During the consultation we discussed upcoming travel and had the ability to add medications based on my medical history and expected use."
Shawn in Missouri
"We lost a good friend recently from a nasty wasp sting simply because EMTs couldn't get to his location in the country for 45 minutes. No history of allergic reactions. Otherwise healthy. He simply didn't have the time to wait for help to arrive. His brother did everything he could but he just didn't have the one medication that could have bought him the time he needed. How much would it have been worth to his family to have this life saving medication on hand when he needed it? For me and my family it's priceless. I never want my family to go through what my friend's family is going through right now. When help isn't coming you are the help. Be ready."
Kare in Florida
"WOW ... this process was super easy to take care of ... fill out the forms, have your zoom call with the doc and go over what types of meds you might need in an emergency! Super Simple People ... Get one today!"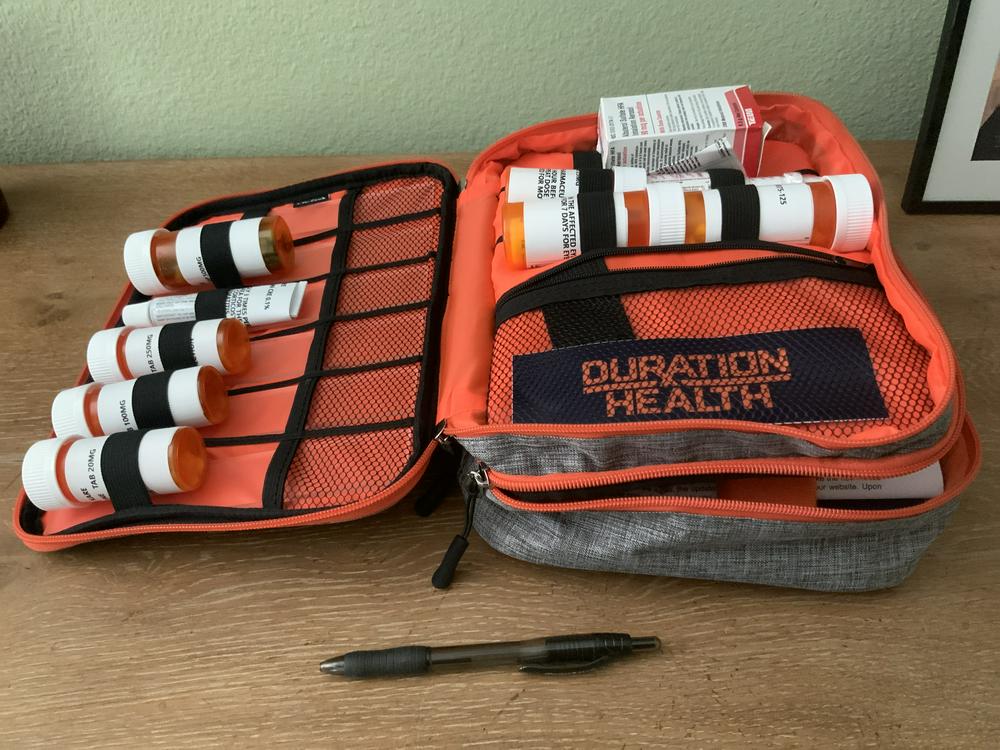 Angela in Florida
"Peace of mind no matter where I roam, that's what this is. I added what I needed and customized my kit. The case had room to add other medical supplies, so I am ready for my kayak expedition."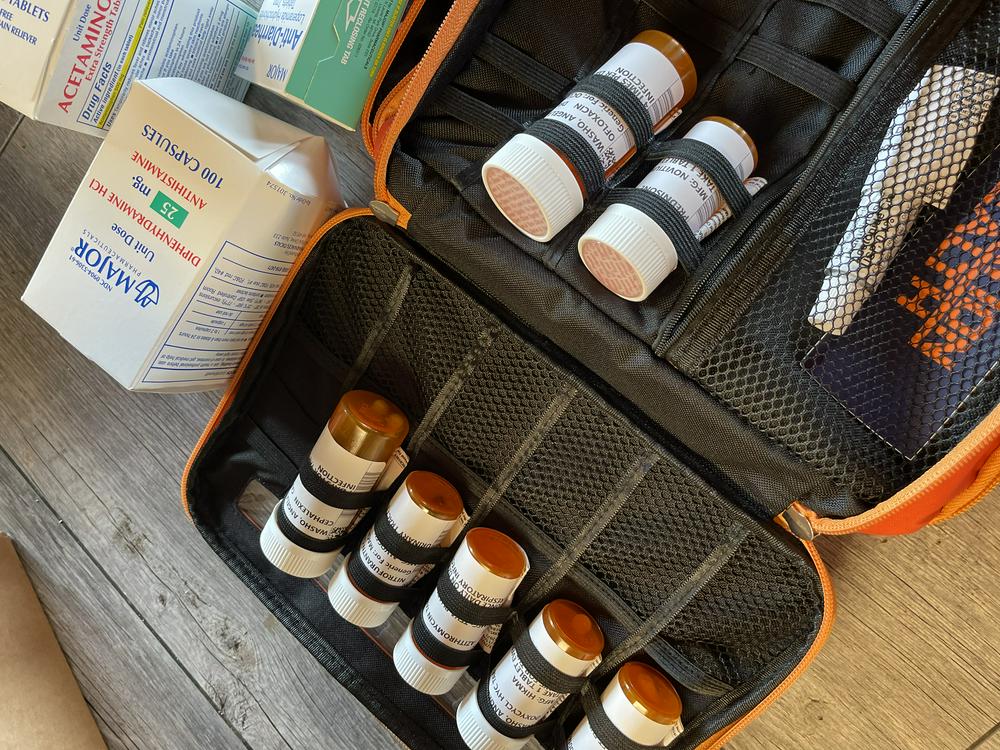 Elizabeth in Illinois
"I appreciate the freedom this allows to "go where there is no doctor." It means that not speaking the language or not having a cell phone connection are no longer a hard block!"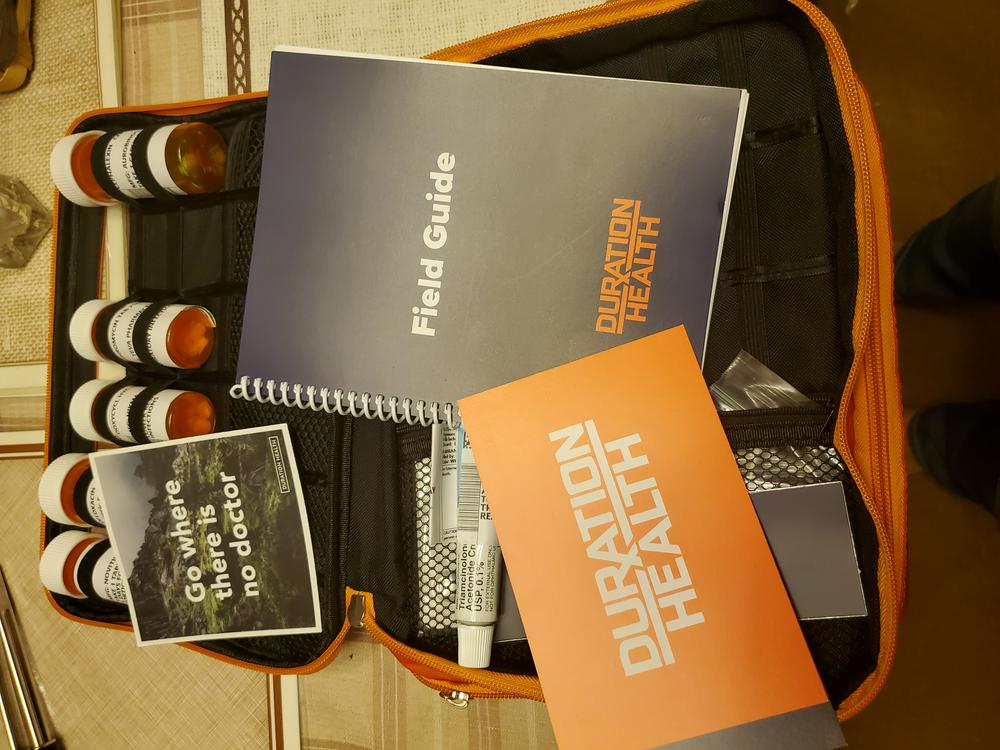 GO WHERE THERE IS NO DOCTOR
Treat common medical issues anywhere, with the medications most commonly stocked by urgent cares and paramedics, 60+ rx and otc items for off-grid environments, vomiting and diarrhea • eye and ear infections • allergic reactions • wound infections • motion sickness • altitude illness • malaria.
Only your Duration Health provider can decide whether it is medically appropriate for you to receive prescriptions
PEACE OF MIND INCLUDED
Kits are customized by our doctors and include our comprehensive field guide, our doctors review your medical history, prescribe and ship your all-in-one kit, including customized rx, prescribed in advance by our u.s. licensed doctors.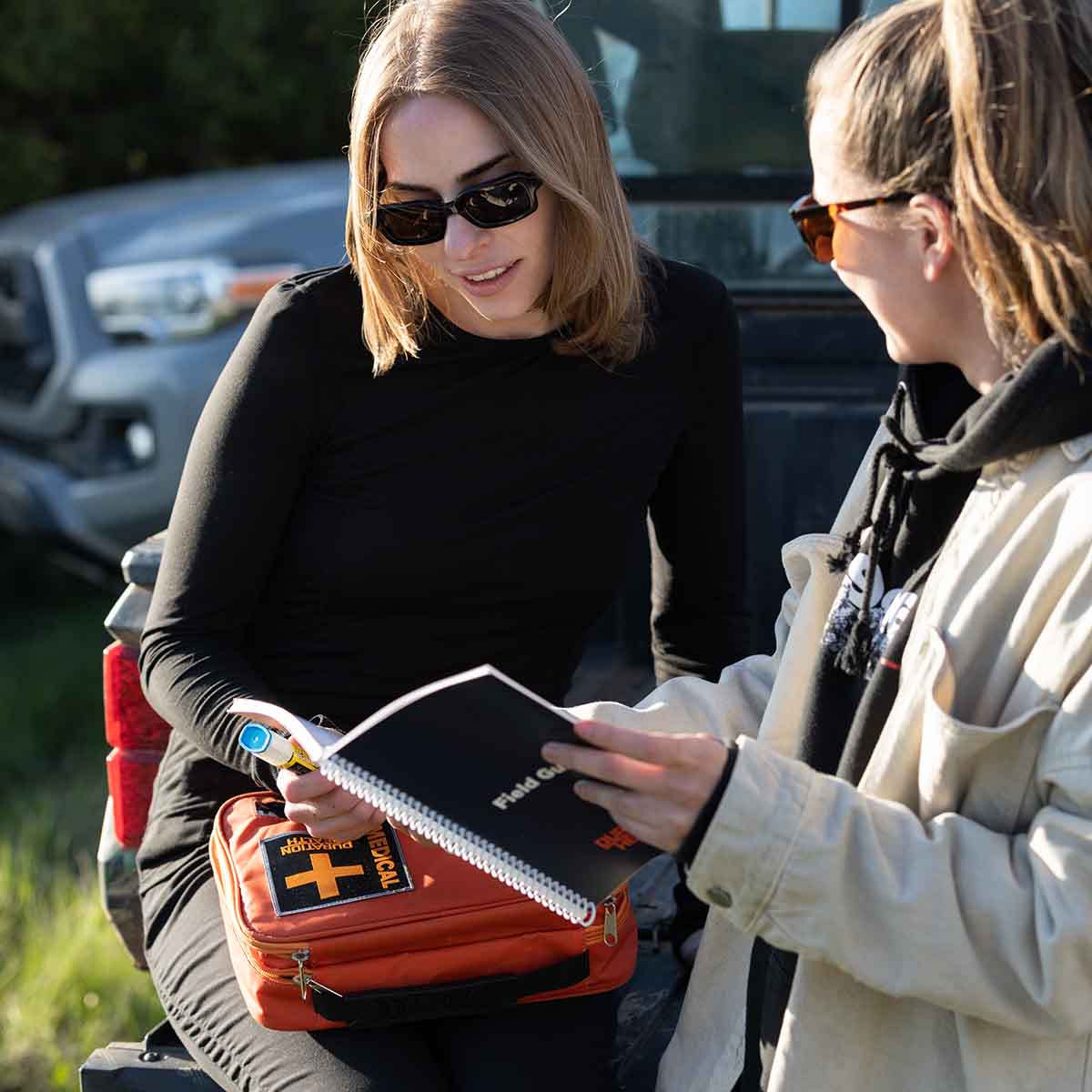 SAFETY FIRST
Stewardship, read our statement on antibiotic stewardship and appropriate medication use, access & knowledge, learn about our prophylactic prescribing process, no sick days, for you, your family or your entire team, trusted by elite global organizations, relied upon by members of the u.s. military, u.s. department of state, fortune 500® leadership, physicians, paramedics, emts and more.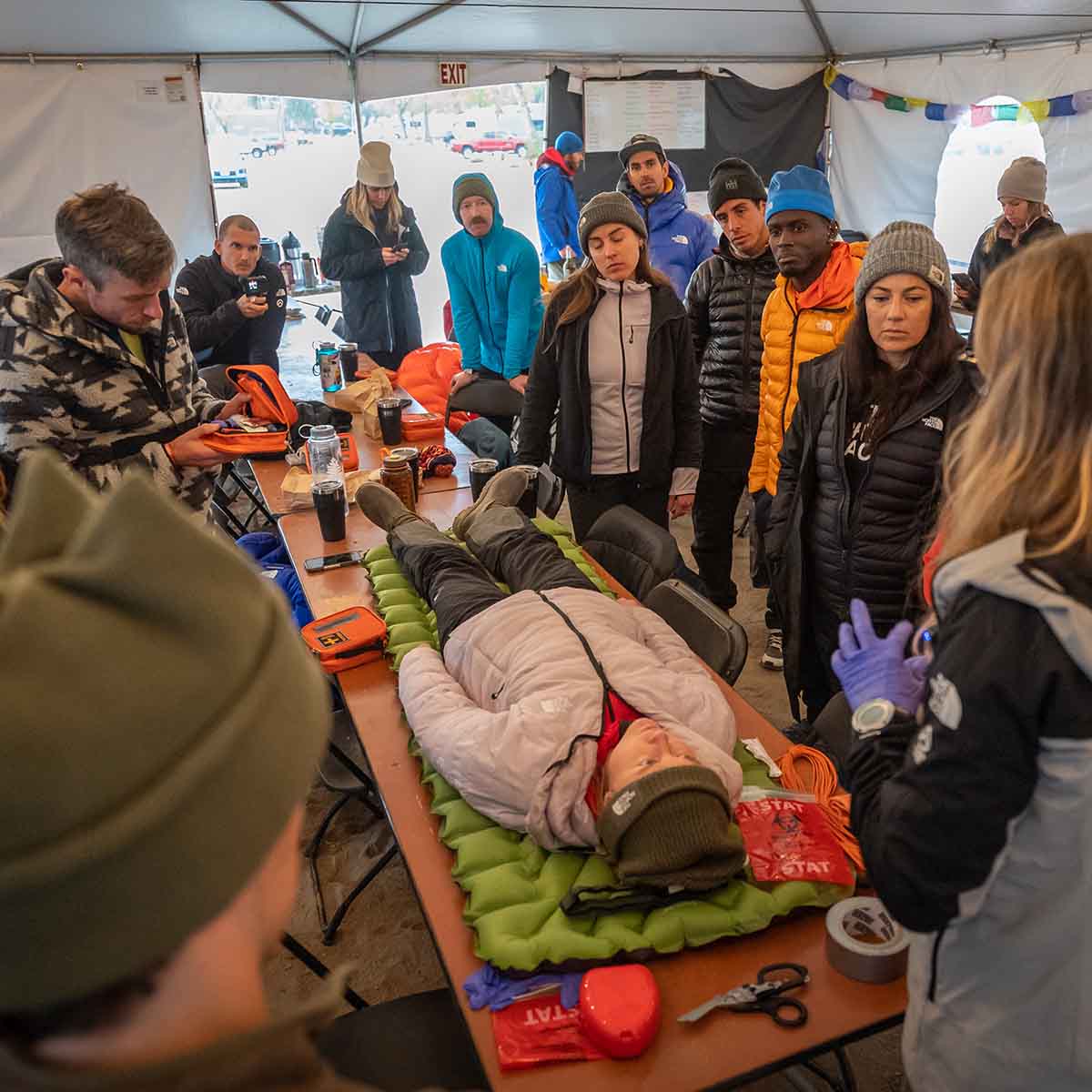 Healthcare Shortages
Parents + families.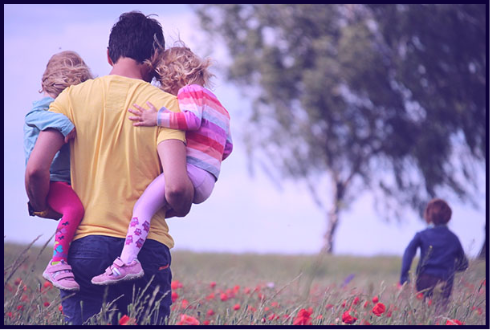 Adventure + Extreme Travel
Rural + remote locations.
Corporate Travel
Disaster zone residents.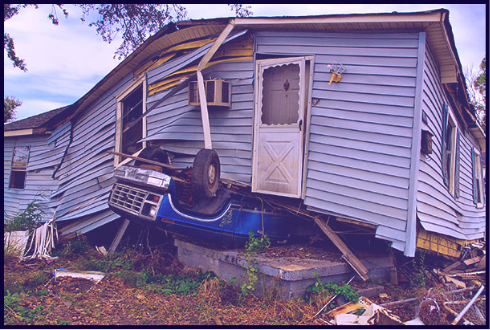 Learn What To Do In a Medical Emergency
Get the Duration Health Field Guide , plus access to our free email series, Where There is No Doctor . We'll teach you how to treat the most common medical issues, anywhere.
Got it, thanks!
Error. unable to sign up. email [email protected].
Serving travelers since 2019 and preppers since 2020

Duration Health, Inc. [email protected] 2550 Pacific Avenue, Suite 705 Dallas, TX 75226 (855) 340-8969 Privacy Policy Notice of Privacy Practices Terms and Conditions © 2023 Duration Health Become a Brand Ambassador 🚀 Enterprise Sales We're hiring!
The off-grid medical kit with antibiotics, EpiPen® and emergency Rx. Talk with our doctors online, and get basic prescription medications now — before you need them in an emergency. Only your Duration Health provider can decide, based on your medical history and other factors, whether it is medically appropriate for you to receive prescriptions. We do not sell prefabricated bags of pharmaceuticals. Each Duration Health Med Kit that contains prescription medications is custom assembled, tailored to each individual patient's needs.
Duration Health is not a pharmacy, is not a nonprescription retailer, and does not sell medications directly. To be able to deliver a customized kit of medications, Duration Health has partnered with a third-party mail order pharmacy. You may request that any prescriptions be sent to an alternate pharmacy. Duration Health charges an administrative convenience fee for its services, but Duration Health does not sell prescription or over-the-counter ("OTC") drugs, mark-up the cost of prescription or OTC drugs, or retain any portion of the fees our affiliated pharmacy charges to you. Nor does Duration Health provide medical advice about or prescribe OTC medications. In states where Duration Health's physician consultation services are not offered, Duration Health only offers OTC products and does not provide clients with access to obtain a physician consultation. Clients are free to purchase OTC medications of their choice as an OTC-only kit.
You must complete the included online telehealth visit, including a complete medical history and ID verification, before any prescriptions are issued. You may not be eligible to receive items pictured or described on this site. Furthermore, renewal of your prescriptions is contingent upon continued medical appropriateness. Generics only. Brand names are listed on our site for your reference, but in most cases, only generic (non-brand) medications are included in our Med Kits. No controlled substances. Our formulary excludes controlled substances like opioids, benzodiazepines, and other potentially addictive medications. Treatment not guaranteed. No medication is guaranteed to work or guaranteed to treat a particular condition or disease. Use medications only as directed by a physician. Medication uses listed on this site are for educational purposes only and are not intended to represent indications for treatment. Email support only. Our providers are available via email to answer questions about your Med Kit. For non-emergency use only. In an emergency, call 911 or seek local emergency care. No routine care. Duration Health email support cannot be used for routine primary care. Medications prescribed by Duration Health cannot be used for routine purposes. This product is intended only for people who are unable to obtain regular medical care. You must anticipate living, working or traveling where care is unavailable. As a condition of purchase, you must consent to use of these medications only when regular access to medical care is unavailable. Your eligibility for Health Savings Account (HSA) or Flexible Spending Account (FSA) payment and reimbursement is not guaranteed; consult with your health plan, a qualified accountant, or a tax professional to determine your eligibility for reimbursement. Duration Health does not provide or claim to provide any medication or other item to prevent, treat or cure COVID-19.
The information provided on this site is intended for your general knowledge only and is not a substitute for professional medical advice or treatment for specific medical conditions. You should not use this information to diagnose or treat a health problem or disease without consulting with a qualified healthcare provider. Please consult your healthcare provider with any questions or concerns you may have regarding your condition. If you think you may have a medical emergency, call your doctor, go to the emergency department, or call 911 immediately.
We maintain partnerships with various publishers and content creators to promote our products and services. These partners may receive payments as a result of your actions on our website, including, but not limited to, clicking on links, creating an account, or signing up for newsletters or other promotional materials. The compensation we provide to our partners may influence the content, topics, or posts featured on our website, but it does not affect the quality, integrity, or accuracy of the information provided.
The testimonials featured on our website are provided by real customers who have purchased our products and services. These testimonials are based on their personal experiences and opinions. It is important to note that your experience with our products or services may differ from the experiences and opinions expressed in the testimonials. You may not achieve similar results or experiences as those described in the testimonials.
See our Frequently Asked Questions (FAQ) , Privacy Policy , Notice of Privacy Practices and Terms and Conditions for more important disclaimers.
LEARN WHAT TO DO IN A MEDICAL EMERGENCY
Get your free PDF copy of The Duration Health Field Guide plus access to our free email series Where There Is No Doctor .
Our 122-page emergency medical reference for 60+ Rx and OTC medications.
We respect your privacy. Unsubscribe anytime. Learn more in our privacy policy.

Travel medical kit checklist
by myDr | Travel Health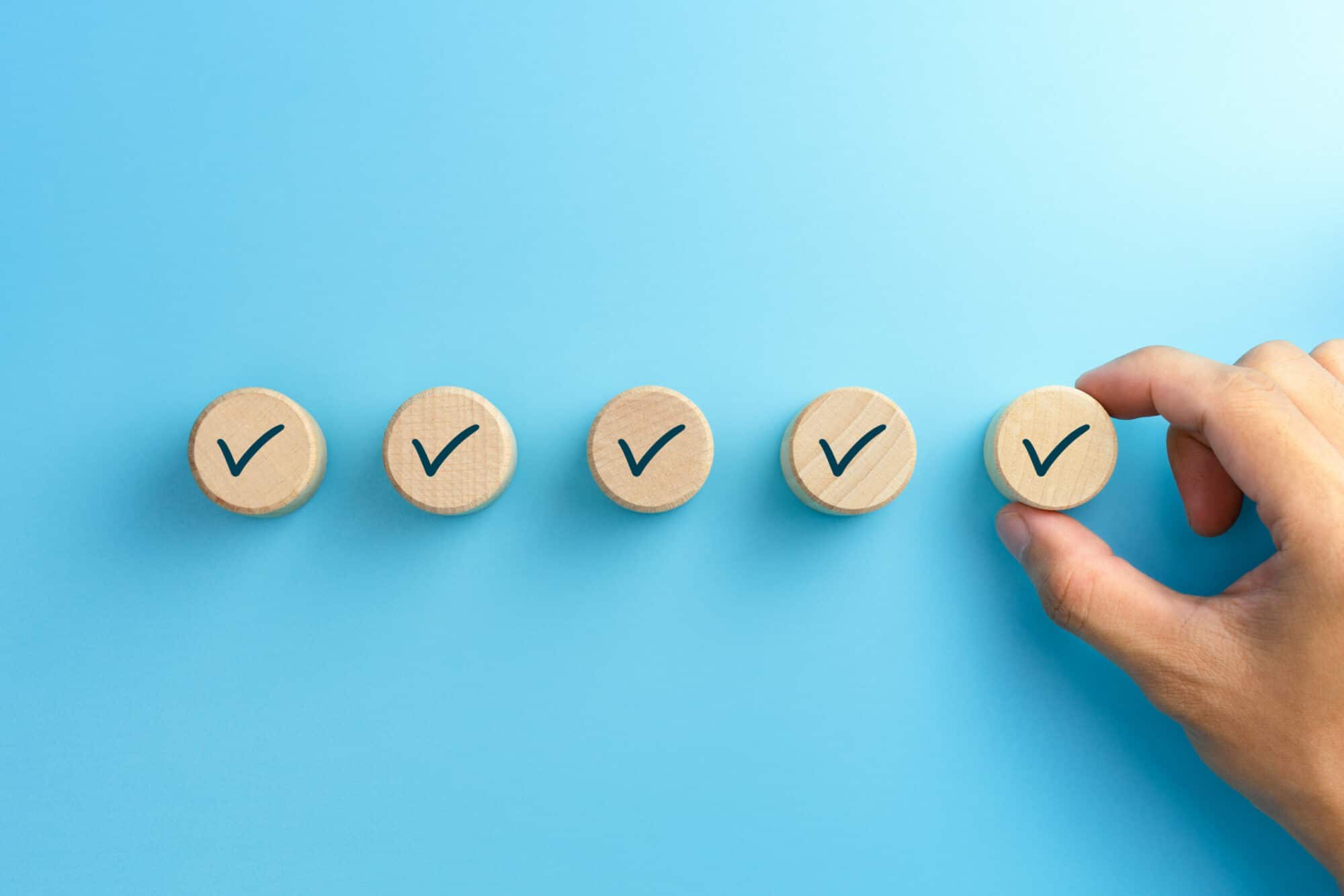 Use this checklist as a guide to things you may need in your medical kit when travelling – you may need less or more, depending on the activities you may undertake, and the remoteness of the area you visit.
Think about the area you are visiting and what may or may not be available there. Some careful planning and packing before your trip can avoid any wasted time, inconvenience or worse while you're away. Check with your doctor or travel clinic for advice if you aren't sure what you may need to keep your travels safe and healthy.
Analgesic (pain relief) medicine such as paracetamol or aspirin.
Antihistamine tablets for bites, stings or allergies.
Cold and flu tablets.
Cough medicine.
Motion sickness tablets.
Throat lozenges or drops.
Antiseptic solution for cleaning wounds or bites.
Antiseptic ointment to apply to a wound.
Blister and wound patches, such as sticking plasters.
Medical adhesive tape, e.g. Micropore.
Wound dressings , e.g. a crepe bandage, gauze swabs and OpSite, and Steristrips, which can often take the place of stitches.
Safety pins, scissors and tweezers (you may not be allowed to carry these in your cabin luggage).
Insect repellent containing DEET (diethyl toluamide).
Sting relief solution, e.g. Stingose (aluminium sulfate).
Diarrhoea medicine, e.g. Imodium (loperamide).
Mild laxative, for constipation.
Antacid for indigestion.
Antifungal or antibacterial cream.
Low potency hydrocortisone cream.
Fluid and electrolyte replacement powder or tablets, e.g. Gastrolyte or HYDRAlyte.
Eye lubricant drops.
Sunscreen (at least SPF 30+).
Thermometer (a forehead thermometer is best for travel as it doesn't break or run out of batteries).
Health insurance card.
Other items you should think about taking, depending on your individual needs and your destination, include:
Regular prescription medicines, which should be kept in their original containers with clear labels and carried in your hand luggage when travelling. You should also take a letter from your doctor stating the names of the medicines, the dose and that they are for your personal use, plus a copy of your prescriptions, written using the generic name of the drug to avoid confusion with trade names in foreign countries. Some countries may not let visitors bring in certain medicines, so you may wish to check first with the embassy or consulate in Australia, before you go. The Therapeutic Goods Administration (TGA) in Australia has information on travelling with medicines.
Medical equipment you use regularly, such as sterile syringes and needles.
Spare pair of glasses or your eye prescription.
Condoms, birth control pills, or other contraceptives.
Water purifying tablets.
A mosquito-proof bed net.
Hand sanitiser or wipes.
Digital thermometer.
Sterile syringes.
First aid reference.
Prescription medicines for travel-related conditions
Travel to developing countries, remote areas, tropical climates and high altitudes increases your risk of certain conditions that you would not encounter at home or during travel to developed temperate-climate countries. Many of these conditions are treated or avoided by taking prescription medicines. So, apart from taking your regular prescription medicines with you, as described above, your doctor or travel clinic may suggest some of the following:
Altitude sickness medicines.
Antibiotics for certain intestinal infections or for serious respiratory infection.
Malaria prevention tablets.
Keep Reading
Popular reads.
South Africa
Turkmenistan
South Korea
Philippines
Timor Leste
Afghanistan
Saudi Arabia
United Arab Emirates
Northern Ireland
Isle Of Man
Bosnia and Herzegovina
North Macedonia
Liechtenstein
Netherlands
Switzerland
Czech Republic
Antigua And Barbuda
British Virgin Islands
Cayman Islands
Dominican Republic
Puerto Rico
Saint Barthelemy
Saint Kitts and Nevis
Saint Lucia
Saint Martin & Sint Maarten
Trinidad And Tobago
Turks And Caicos
US Virgin Islands
Falkland Islands
French Guiana
El Salvador
United States
New Zealand
Papua New Guinea
Cook Islands
French Polynesia
Accessories
Bags & Backpacks
Horseback Riding
Photography
Maintenance
Airport Hotels
Bed & Breakfast
Budget Hotels
Business Hotels
Family Friendly Hotels
Gay Friendly Hotels
Luxury Hotels
Pet Friendly Hotels
Pool Hotels
Romantic Hotels
13 Best Medicines to Pack for Travel
Travel Gear
13 Best Medicines to Pack…
Getting sick is one of the worst things you can experience while on vacation. Just imagine, your body weakens while you're away from the comfort of home. This is why it's important to find out more about medicine to pack for travel. On international trips, for example, you'll probably want to bring stomach medicine for travel since your body will need a little adjustment to different conditions and foods.
In this article, we've curated a list of necessary medicine for travel. We know that everyone has a different condition and physicality. But by reading this guide, at least you can get some inspiration about what your body needs when you're traveling for quite a while.
How to Choose The Medicine to Pack for Travel
No one wants to get sick while away from home. But of course, different weather and food conditions, plus fatigue from long trips can have some impact on your immune system. That's why you need to be extra careful in choosing medicine to pack for travel.
Bringing stomach medicine for travel will definitely be a good idea. But if you have special conditions, you need to think about what kind of medicine to deal with them. Especially since you probably won't have friends or family around you. To help you out a bit, here are three factors you need to consider when choosing any necessary medicine for travel.
Know Your Own Condition
As we mentioned earlier, every traveler has their own condition and physicality. Some people may be prone to motion sickness, while others often experience problems with their digestion. Our advice, consult a doctor. At least a week before departure, tell them about your shape. Ask for some advice on what medicine to pack for travel.
Check Your Destination
While you're at the doctor's, ask if a stomach medicine for travel will be enough for the country you're going to. For your information, there are several problematic areas regarding the spread of certain diseases. This is especially common in countries where hygiene awareness barely exists, such as India, China, or some African countries.
And if conditions permit, it's highly recommended to carry some extra medical supplies. For that, you might want to check out our list of the 13 best first aid kits for backpacking .
Get Doctor's Prescription
Once you know the necessary medicine for travel, don't forget to get prescriptions for some uncommon drugs. This is very crucial since airports have strict policies regarding it. You obviously don't want to end up with two hours of interrogation at the boarding gate, just because you brought some medicine for your stomach acid right?
How Do You Pack Medicine when Traveling?
As long as you're willing to let them all be checked, you can bring as many pills or caplets as you like into the airplane cabin. But in case you need quick access, we recommend putting them in a specific container or carry-on bag
What Should be in a Travel Medical Kit?
Prepare some antiseptic to clean minor wounds. Apart from that, don't forget to include anti-bacterial soap or hand-cleaning gel. If you want, you can add bandages and some tools like scissors and tweezers.
And if you have some specific condition, like a sleep disorder, for example, you might want to bring a special machine or device for that. For this case, we've got a great list of the 13 best small portable CPAP machines . They're designed to relieve your sleep apnea, without taking up too much space in your luggage.
Can I Bring Ibuprofen on a Plane?
Yes, of course. They're allowed to be carried into the aircraft cabin. And for the record, you don't have to carry it in the original pack. For easier access, you can put your caplets in another case or container.
Diarrhea is one of the most common ailments experienced by travelers. The cause? Food poisoning or unclean water. No matter where you travel, you can get diarrhea in almost any place. So, it would be a wise decision if you include Imodium on your 'medicine to pack for travel' list.
Imodium contains a specific formula to slow down your system. It'll give your body time to restore its natural balance and rhythm. Each Imodium tablet contains 2 milligrams of loperamide hydrochloride, which is effective for controlling diarrhea symptoms. Furthermore, this medicine would also be great for a family trip, since it is suitable for children from the age of six and up.
What We Love
Effective for treating the symptoms of diarrhea, one of the most common ailments of travelers
Effective relief
Slow down your system
Suitable for children
The blister packs are hard to open
Check Price & Info
While taking a leisurely stroll around town is great, you definitely don't want to do it while you have a stomach ache or heartburn. Unfortunately, this condition is pretty common. Especially after you've tasted some significant quantities of new foods and drinks. Your stomach will start to form gas, which will give an uncomfortable sensation around the belly.
That's why we always recommend bringing stomach medicine for travel. In this list, we decided to feature Pepcid AC Maximum Strength . These tablets contain famotidine, which is great for dealing with heartburn. One per day consumption will be more than enough to control acid for the whole day. Apart from that, they work really fast. However, you need to take the medicine at least an hour before eating.
And speaking of medicine, do any of you have trouble carrying your caplets or pills while on the go? Well, we have just the right solution for that. Do yourself a favor and check out our list of the 13 best toiletry bags for travel . Despite the name, they're also great for carrying some meds!
Works fast and is effective in controlling acid
Prevent and relieve heartburn
Controls acid all-day
Contain 20mg of famotidine
Great package
Not recommended for breastfeeding mothers
Your body will react to different weather and climatic conditions. For certain people, this will lead to allergy symptoms. Some of the most common are itching sensations around the eye area, stuffy nose, or even sneezing. That's why Claritin should be your necessary medicine for travel.
These are non-drowsy tablets that work great at relieving allergy symptoms. That includes an itchy throat and a low-grade fever. Furthermore, Claritin has a 24-hour formula to provide an immediate effect, as long as you get enough bed rest. It's also recommended for those with seasonal allergies. So if things like mold spores, trees, and grass trigger a bad reaction in your body, make sure to always have Claritin in your pocket.
Relieves symptoms caused by more than 200 types of allergens
Relieves itchy throat and runny nose
Provide respite from hay fever
24-hour formula
Suitable for outdoor allergies
You need to be careful with the expiration date
Don't let the perfect trip you've planned for a year be ruined just because of motion sickness. Prepare yourself properly and you'll be able to overcome all the dizziness and nausea as if they're nothing. The key is knowing what medicine to pack for travel.
On this occasion, we decided to recommend the popular Dramamine . Each tablet contains 50mg of dimenhydrinate to provide super-fast relief. Take one before you hop on the plane or train for a headache-and-vomit-free ride. The package you're looking at right now is made up of 12 tablets. It's quite compact and absolutely perfect for travel.
Provides quick-relief for the symptoms of motion sickness
Fast-relief
Prevent dizziness and vomiting
Safety travel pack
It causes drowsiness
Ricola is another recommended medicine to pack for travel. You see, traveling is definitely going to increase your risk of getting sick. That's because you'll be more exposed to various germs. There's a high chance for you to get a dry or itchy throat, which will lead to coughing.
Ricola will cope with these symptoms very well. Made from natural herbs cultivated in the Swiss Alps, this remedy works effectively in expelling coughs. Each drop contains 4.8mg of menthol, which provides a feeling of relief and freshness around the esophagus. Silence your cough and let your fellow travelers sleep in peace!
Works effectively to get rid of cough and dry throat
Made from high-quality herbs
Optimum effectiveness
natural taste
Silence your cough
For some people, the menthol taste is too strong
Congestion is another symptom that can ruin your entire vacation. You can get it from cold temperatures or allergic conditions. In this case, there's no better solution than Sudafed . When it comes to medicine to pack for travel, these phenylephrine HCL and diphenhydramine HCL tablets are a must. They're powerful decongestants that will relieve sinus pressure both day and night.
Apart from that, nighttime tablets are also great for treating allergy symptoms such as watery eyes, runny nose, and itchy throat. Despite the fact that it uses a maximum-strength formula, Sudafed is recommended for children from 12 years of age. So if you bring some kids with you, make sure to have these tablets in your pack.
It frees you from nasal pressure both day and night
Relief sinus pressure
Overcoming congestion
Maximum-strength formula
Work fast and effectively
The pack is difficult to open
Don't let a mild fever ruin your tourist agenda. Save yourself from a complete bed rest with Advil . In case you live under a rock, it's one of the well-known brands for pain relief. Each tablet contains 200mg of Ibuprofen which works effectively to deal with severe headaches, minor arthritis, and back pain. Take one after a long flight and you'll be ready to continue your adventure the next day!
With over three decades of experience, Advil is definitely a necessary medicine for travel. For female travelers, these remedies are also great at reducing menstrual cramps. Apart from that, they also work fairly quickly and are safe for children from 12 years of age.
Speaking of getting sick while traveling, did you know that consuming contaminated water is one of the main causes of stomach pain? Well, to prevent this you might want to try one of the products from our list of the 13 best water purification tablets . Make sure you're only drinking 100 percent clean and safe water!
A great pain reliever to reduce the effects of jet lag
Works great against inflammation
Contains Ibuprofen
The reputation of more than three decades
HSA and FSA eligible
Some say it's no better than a regular Ibuprofen
Getting quality sleep while traveling isn't exactly the easiest thing to do. Sometimes you might get into a noisy room or experience pain due to jet lag. In this situation, no solution works faster than Tylenol PM . These sleeping pills will send you to bed in minutes. Trust us, you'll have no problem getting the much-needed sleep and feeling fabulous the next day!
Each caplet of Tylenol PM contains 25mg of diphenhydramine hydrochloride. It's an active ingredient that'll help your nervous system to relax. Apart from that, this sleeping aid is recommended for both adults and children from 12 years old and above. And unlike other similar products, Tylenol won't make you hyper or get a drug hangover.
Ultra-fast solution to help you get quality sleep
Contains 25mg of diphenhydramine hydrochloride
Help overcome pain
Makes you feel refreshed and relieved
Recommended for children 13 years and over
We're still working on it!
When it comes to constipation, Dulcolax is the name that you can trust. Compared to other brands, these amazing tablets work much more effectively. You can take them before bedtime and have a cramp-free day. Just make sure you drink plenty of water to get the best performance.
Apart from that, Dulcolax tablets are easy to swallow. Each one of them has a comfortable coating, which is safe for sensitive stomachs. With the active ingredient 5mg Bisacodyl, Dulcolax will be a great temporary relief for constipation and occasional irregularities. If you often have problems with your digestive system, this is definitely a medicine to pack for travel.
One of the best solutions for constipation and occasional irregularities
Contains 5mg Bisacodyl USP
Easy to swallow
Gentle for sensitive stomach
Fast reaction
Make sure you're hydrated enough before taking one
Vicks Sinex
Planning to go somewhere cool? Make sure you have Vicks Sinex in your backpack. This fine mist spray works very well in relieving sinus and nasal congestion. Whether you catch hay fever or have respiratory allergies, Sinex is a necessary medicine for travel. It'll shrink your swollen membranes in minutes, so you can breathe normally in no time.
Sinex spray uses oxymetazoline HCI as its active ingredient. It's basically a powerful nasal decongestant for the most stubborn stuffy nose. The version you're looking at now is a twin pack with a capacity of 15ml each. They're quite compact and will slip easily in jeans or jacket pockets. So whenever you experience sinus pressure, you can regain your normal breathing within seconds.
Relieves sinus pressure and respiratory allergies
Works instantly
12-hour relief
Ultrafine mist
It's quite hard for some people
Pepto-Bismol
Pepto-Bismol is a potent stomach medicine for travel that should be in every travel bag. Trust us, you'll be more than happy to take these caplets as a preventative measure. There'll be no crazy stomach ache after eating a variety of street foods or raw juices. There's no need to rush to the bathroom at the most inopportune moment. This miracle cure will completely calm your stomach down!
Each Pepto-Bismol caplet has a coating action to provide quick relief from nausea, heartburn, and other discomforts around the stomach area. For the record, they may be quite difficult to swallow for some people. Apart from that, you may notice a change in color in your stool after consumption. But from what we've read, it won't have any strange effects.
And speaking of medicine to pack for travel, you might want to invest in a specific container or containers to carry it around. This way, you'll have immediate access when the situation calls for it. For that, you should probably check out our list of the 13 best toiletry bags for women . Don't be fooled by the name though, as they're actually multifunctional and quite versatile!
Great for a preventative measure before eating street food or some raw juice
Multi-symptom relief
Calm your stomach
Reduces nausea and heartburn
High quality
The caplets are a little hard to swallow and tasteless
TUMS GasRelief
TUMS GasRelief is probably one of the best-selling Antacids on Amazon and we can quickly figure out why. Compared to other chalk, this product is more like candy. It's completely chewable and won't feel weird in your mouth. But of course, the most important thing is that they work effectively! One bite will quickly clear up all your digestive issues. Apart from that, TUMS GasRelief is available at an affordable price!
The only complaint we have for this medicine to pack for travel is the packaging. The top part is quite difficult to open. And when it does, we end up with all of its contents splattered around. If only TUMS came with a better container, this would be the best Antacid ever!
Tastes like candy, works effectively, and is affordable
Fast and powerful
Gluten-free
The lid is hard to open
Have you ever felt seasick during a long cruise? Trust us, you'll never want to go through that! Therefore, we highly recommend you to get the sensational Bonine . This motion sickness reliever is claimed to work much better than most similar drugs. It won't give you an overly drowsy sensation. No matter how bad the weather and the shaking, you'll leave unscathed!
Another reason that makes Bonine a perfect medicine to pack for travel is its taste. It won't make your mouth feel weird. Plus the tablet is easy to gobble up. If you're planning to go on a cruise in the near future, Bonine is a must!
There's no excessive drowsy sensation after consumption
Available in raspberry flavors
Work quickly to relieve motion sickness
Trusted brand
It's not kosher-certified
Author: John P
As a blogger, I have had the pleasure of exploring some of the most exclusive destinations, indulging in the finest cuisine, accommodations, and experiences that the world has to offer. From the chic streets Paris to the scenic beauty of the Amalfi Coast, readers luxury. my, tips on the most exclusive hotels restaurants, and activities, giving you a glimpse into the world of high-end travel. But luxury travel is not just about extravagance - it's also about immersing yourself in the local culture and experiencing the true essence of a destination. With a passion for art, history, and architecture, I seek out the hidden gems and off-the-beaten-path experiences that make each destination truly unique. So whether you're planning a romantic getaway, a family vacation, or a solo adventure, my blog is your guide to the ultimate European luxury travel experience. Join me on my journey as we explore the best that Europe has to offer, one luxurious destination at a time.
Leave a Reply Cancel reply
You must be logged in to post a comment.
Thanks for visiting! GoodRx is not available outside of the United States. If you are trying to access this site from the United States and believe you have received this message in error, please reach out to [email protected] and let us know.
Netherlands
Switzerland
Solo Location Guides
Solo Travel Advice
Solo Inspiration
Luxury travel
TRAVEL TIPS & RESOURCES
A pharmacist's diy travel medicine kit: pack like a pro.
Let's face it. A travel medicine bag isn't many people's priority when it comes to putting together that all-important packing list.
But it should be. You never know when you might come down with a cough or cold, have a bout of diarrhoea or take a tumble. A good traveller is always prepared.
However, many travellers are unsure as to exactly which products they should pack. So what should you include in a travel medicine kit?
This is where I can help you, both as a frequent traveller and as a healthcare professional.
In the course of many adventures in 70+ countries, I've experienced my fair share of sniffles, scrapes and sprains. Fortunately, as a registered pharmacist , I know how to deal with these as they arise.
However, I've only been able to manage these minor medical emergencies because I've packed the right medicines and first aid items. This travel medical kit has evolved over the years and I have honed my selection of pills and potions to a collection that covers most of the bases.
In this article, I will share the contents of my trusty DIY travel medicine kit and give you expert advice on what you should consider when packing medicines for travel.
Some articles on this website contain affiliate links. This means that I may earn a small commission if you make a purchase through these links. As an Amazon Associate, I earn from qualifying purchases . Read the full disclosure here .
IN THIS ARTICLE
What Should I Pack in my Medicine Bag for Travel?
There is no such thing as a definitive travel medicine kit. Much will depend on your age, gender and medical conditions, your destination, style of travel and your attitude to medicines.
It's all a question of balance. Whilst you won't want to lug around a medical kit that a paramedic would be proud of, at the same time you should include essential items to cover your basic healthcare needs and emergencies.
Consider Your Destination and Trip Style When Packing Your Travel Medicine Kit
Consider where you are travelling to, and for how long, when deciding which medicines and first aid items to include in your travel medical kit.
Chances are you will not need an extensive selection of medicines, bandages and gauzes on a flashpacking European city break. However, it's a different story if you are trekking in the Himalayan foothills where access to doctors and pharmacies isn't a given.
Heading to a high-altitude destination? If so, then you may want to get your hands on preventative treatment before leaving home.
Travelling to a malaria zone? Then. don't forget your antimalarial medication.
Consider Your Personal Health Needs When Packing a Travel Medicine Bag
Although this may be blindingly obvious, you should consider your personal health needs when packing for a trip. For example; if you are a woman who suffers from menstrual cramps, include your preferred remedy in your travel medicine kit.
What's in my DIY Travel Medicine Kit
As a pharmacist, I have honed my collection to one that covers most of the bases, and my medicines fit snugly into a semi-rigid plastic pouch from Muji .
Let's take a closer look at its contents and why they are included. You can buy all of the medicines in my travel kit over-the-counter in the UK without needing a doctor's prescription.
Medicine for Travel: Essential Items
Pain killer: paracetamol 500mg .
Paracetamol (acetaminophen if you are American) is a highly effective pain-killer and it also helps to bring down your temperature if you have an infection. I have used it for headaches, for cold and 'flu symptoms and for – whisper it – hangovers.
Don't leave home without it.
ANTI-INFLAMMATORY: IBUPROFEN 200MG 
Like paracetamol, ibuprofen is a painkiller and can be used in much the same way. However, it is also anti-inflammatory and so is useful for soft tissue injuries (strains and sprains).
Many women prefer it to paracetamol to relieve period pain.
If you have asthma or have had stomach problems (ulcers) you may not be able to use ibuprofen; check with your doctor or pharmacist.
The choice of paracetamol or ibuprofen to treat headaches and to bring down the temperature is entirely up to you.
Many people find that one works better than the other for them. For example, I find paracetamol is usually effective in killing a headache but ibuprofen barely touches it.
ANTIHISTAMINE TABLET
If like me, you suffer from hay fever or have allergies , an antihistamine is an essential part of your travel medicine kit. Antihistamines are also invaluable for relieving itchiness from hives and insect bites , including pesky mozzie bites .
My traveller's medical kit usually has a strip of whichever antihistamine I have to hand. Usually, this is acrivastine but good alternatives are loratadine or cetirizine , neither of which is likely to make you drowsy.
If you want a sedating antihistamine, go for the older drug, chlorphenamine (chlorpheniramine).
Although antihistamine creams are also available, I am less keen on these. They are not as versatile as tablets, and in rare cases can cause skin sensitisation.
ANTI-INFLAMMATORY CREAM: HYDROCORTISONE CREAM 1%
I always pop a tube of hydrocortisone cream in my travel medicine bag.
Although it is used primarily for eczema – some people find that eating different foods makes their skin condition flare up – it is also excellent at relieving the itchiness of mosquito bites.
You don't need to use a lot of hydrocortisone cream. Make sure that you apply it in a very thin layer.
DIARRHOEA MEDICINE: LOPERAMIDE 2MG
Think of loperamide (Imodium) as a pharmaceutical cork.
Call it what you like; Delhi Belly, Montezuma's Revenge, Backdoor Trots. Most of us will have been struck down by travellers' diarrhoea (TD) , usually at the worst possible time.
Trust me; clenching your buttocks on a long-distance bus journey is not much fun. This is where these little green and grey capsules are worth their weight in gold. They are particularly helpful if you have colicky-type pain.
There is some debate as to whether the use of loperamide prolongs TD by retaining the offending bug. The consensus seems to be to let it all flow out, reserving loperamide for those situations where TD may affect travel plans.
My approach is to do exactly that, reserving the use of loperamide for emergencies; to avoid being caught short on a bus or train journey for example.
Codeine and diphenoxylate/atropine (Lomotil) are alternatives to loperamide but I don't recommend them as they carry a higher risk of side effects for no great gain. Also, you need a doctor's prescription for these medicines.
Some people take away antibiotics with them to self-treat. The choice of antibiotic depends on the destination.
You will need a doctor's prescription. A common antibiotic that travellers include in their medical kit is ciprofloxacin .
REHYDRATION SACHETS
Your priority in treating travel diarrhoea or sickness is to keep hydrated. Therefore, I always pop a couple of rehydration sachets with electrolytes in my traveller's medical kit.
It goes without saying that the water that you use to reconstitute these sachets should be safe
If you don't have these sachets to hand you can drink other clear fluids, such as diluted fruit juices, as an alternative.
MOTION SICKNESS TABLETS
For those journeys across switchback mountain passes and across choppy waters, I use cinnarizine (Stugeron) tablets, which do the trick but can cause drowsiness.
Another popular choice is hyoscine hydrobromide (Kwells) but I find that it gives me a dry mouth.
Some people swear by acupressure bands ( Sea-Band ).
Other Items To Consider Putting in your DIY Travel Medicine Bag
Antacid tablets.
Think Gaviscon or Pepto Bismol . For those times when you overindulge in delicious food or have a few extra drinks.
What's NOT in my Travel Medical Kit
Proprietary cold and flu remedies.
This is polypharmacy at its worst. Proprietary cold and flu medicines are cocktails of unnecessary drugs at sub-therapeutic doses.
Save your money and precious packing space. Just take paracetamol or ibuprofen for cold and 'flu symptoms. If you feel bunged up, a decongestant such as pseudoephedrine (Sudafed) can be useful.
Expert Tips for Packing Your Travel Medicines
You don't need to take vast quantities of these medicines and first aid items; just enough to get by until you can replenish your supplies at a pharmacy or drugstore. For example, I take just a strip or two of tablets
Choose strips of tablets instead of bottles to save precious packing space.
For the same reason, remove strips from their boxes. But if you are unfamiliar with how to take the medicine, make sure to keep the instructions.
Where possible, opt for tablets over liquids, gels and creams.
Travel First Aid Items
Sticking plasters (band-aids).
A few sticking plasters of different sizes are an essential component of my travel medicine kit.
The most common injuries are cuts and grazes and you don't need to be an ardent trekker for blisters to appear.
CREPE BANDAGE
But what about if your injury is bigger than a small cut or graze?
A bog-standard crepe bandage is invaluable for keeping a small dressing in place until you get it looked at by a healthcare professional.
Gauze is one of the most useful items in your travel first aid kit.
A gauze square can be used to clean an injury, apply pressure to a wound to help stop bleeding, and dress a small wound. When used as a dressing, it can be held in place by a crepe bandage or surgical tape .
To keep the wound clean and sterile, pack individually wrapped sterile gauze squares.
ANTISEPTIC WIPES
I also always carry a few sealed alcohol wipes for wound cleansing.
ANTIBACTERIAL CREAM
Again, to prevent wounds from becoming infected and to help them heal faster, it's a good idea to pack an antibacterial cream like Neosporin .
SMALL SCISSORS & TWEEZERS
Both of these items come as standard in most first aid kits and are extremely versatile items to bring with you on your travels.
Scissors are useful for trimming bandages or gauze to the desired dimensions. As well as grooming eyebrows, tweezers can be used to pull out splinters and to extract bits of stone or dirt from a wound.
Is It Worth Buying a Ready-Made Travel First Aid Kit?
For simplicity and for a travel first aid kit that will be packed to perfection, buying a ready-made travel first aid kit is a hassle-free option. You can be assured that the basics will be covered, and your travel healthcare essentials will come in their own sturdy and waterproof bag.
However, what you gain in convenience you lose in the ability to personalise your travel medical kit to your own needs. Also, as you will only include items that are essential for your trip, it's likely that a DIY travel first aid kit will be cheaper than buying one online.
The Best Ready-Made Travel First Aid Kits
When choosing the best ready-made travel first aid kit, contents, size and weight are the key factors. Whilst you want to make sure you have enough of all of the essential items, you don't want this to take up too much valuable real estate in your luggage.
Amazon has a good range of travel first aid kits and I've picked out the best lightweight and compact travel first aid kits that they have to offer.
Lifesystems Pocket First Aid Kit
Lightweight (100g) and compact first-aid kit that covers the bases for basic first aid.
>>> CHECK PRICE HERE
Mini First Aid Kit
A 92-piece first aid kit that packs a punch for its compact size.
Universal First Aid Kit in Bag
This 100-piece first aid kit is the most comprehensive of the three shown here and weighs in at 380g.
Best Travel Health Resources
Here are my go-to websites for keeping healthy whilst on the road.
fitfortravel – a free, interactive, resource providing up-to-date information on avoiding illness and staying healthy when travelling abroad.
TRAVEL HEALTH PRO – a website comprising the travel health resources of the National Travel Health Network and Centre (NaTHNaC), set up by the UK's Department of Health to protect the health of travellers.
CDC TRAVELER'S HEALTH – an extensive collection of resources from the US Centers for Disease Control and Prevention.
Travel Medicines: Final Tips From a Healthcare Professional
Think of this list of items for travel ailments, scrapes and bangs as a tool kit, to which you can add or subtract, according to your needs. In addition, you will need to include any prescribed medicines in your travel medicine bag.
Check with your doctor or pharmacist if you have never taken any of the above medications before. Sometimes medicines don't mix well together – oral contraceptives and antibiotics are good examples of this – and medical conditions or allergies may mean that it is unwise to take a certain medication.
For any injury or illness that cannot be remedied by the contents of your travel medical kit, or that does not respond to self-treatment, you should seek professional medical attention.
Although carrying these basic items will help you to deal with the vast majority of ailments and accidents as a traveller, it is no substitute for comprehensive travel insurance. As a mid-life traveller , I get my travel insurance from Staysure. It offers an excellent level of cover, including that against Covid-19, and has garnered 5-star reviews.
Finally, whilst it's essential to be prepared, chances are that you will rarely need to use the items in your travel medical kit.
Safe and healthy travels!
About Bridget
Bridget Coleman is a registered pharmacist who has been a passionate traveller for more than 30 years. She has visited 70+ countries, most as a solo traveller.
Articles on this site reflect her first-hand experiences.
To get in touch, email her at [email protected] or follow her on social media.
6 thoughts on " A Pharmacist's DIY Travel Medicine Kit: Pack Like a Pro! "
Great list—thanks!
FYI: if you are traveling to or in India by air, ALL scissors are a no go except in checked bags! That includes those tiny ineffective blunt scissors in mini first aid kits and nail clippers. You WILL be stopped.
And as it happens, they fasten your checked bags shut if you're flying within India! So you have no knife or scissors, and a sealed bag…
Great tip! Thanks. I'll add it to the article 🙂
Admiring the time and energy you put into your blog and detailed information you provide.
This is a great list! Thanks!
Thanks. I'm glad you liked it!
This is a fantastic list! Thanks!
Comments are closed.